Housing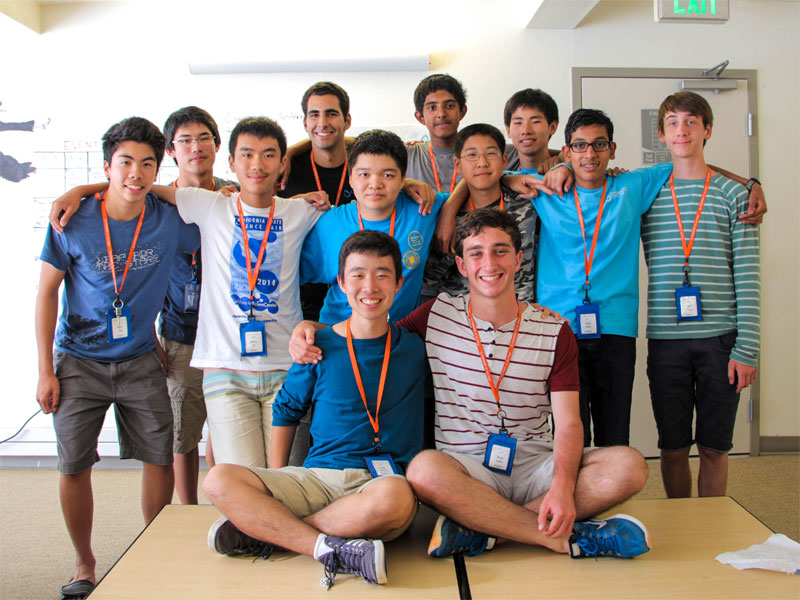 COSMOS students will live in North America and Latin America Residential Halls on the Eleanor Roosevelt College campus. COSMOS students will be supervised by on-site staff, including a Resident Dean, Senior Resident Advisor and undergraduate Resident Advisors (RAs). Each floor of the residence halls are divided into a suite with five double or triple bedrooms, one single RA room and a common room. COSMOS student's rooms are furnished with an extra-long twin bed, desk, chair, and dresser for each student. When packing, students should remember that rooms are shared space and that the rooms and closets are small with limited space. All rooms are carpeted, have blinds, and an overhead light. Rooms will have Ethernet ports (Ethernet cables available) and students will be provided with wireless internet connection information. Smoking is not allowed in the residential halls or on the UCSD campus.
Meals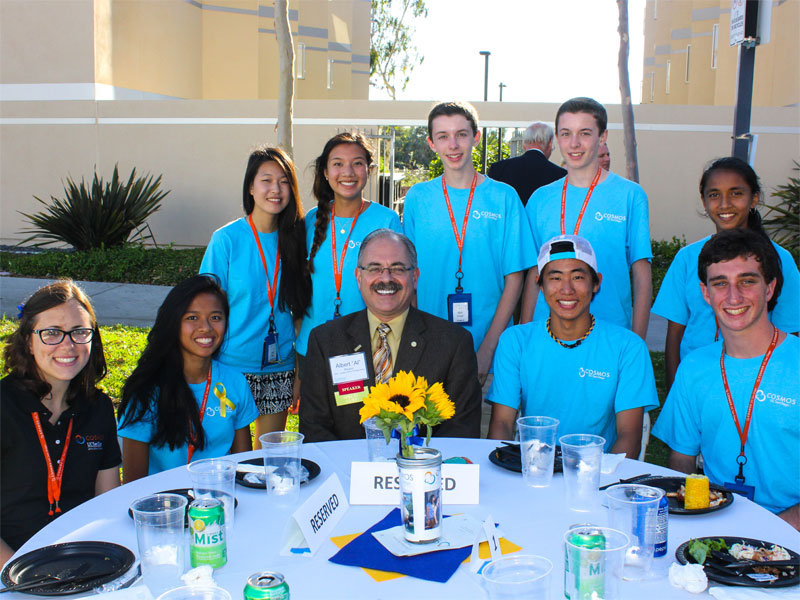 Meals are served cafeteria style, three times daily at campus dining halls. Food choices offer variety including vegetarian and vegan options and most medically necessitated diets can be accommodated. Students will be provided a boxed meal for off campus field trips that occur during meal time. Students will have the opportunity to purchase food on campus for lunch and during recreational outings if they choose to.
Health Services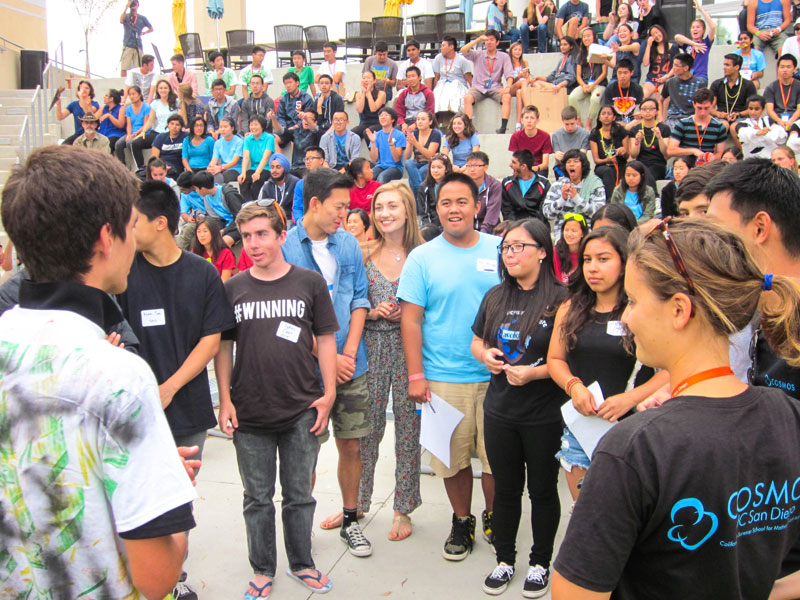 If a student needs to see a doctor, we do our best to take them to a local urgent care clinic that will honor your insurance, though this is not always possible. Upon admission to the program, all parents must complete and sign a "Confidential Health Form", which includes the student's medical history, as a condition of admission. After-hours and emergency services will be provided by Thornton Hospital, adjacent to the UCSD campus. If a medical situation arises, the student's family is contacted immediately by COSMOS staff.
Daily Recreational Activities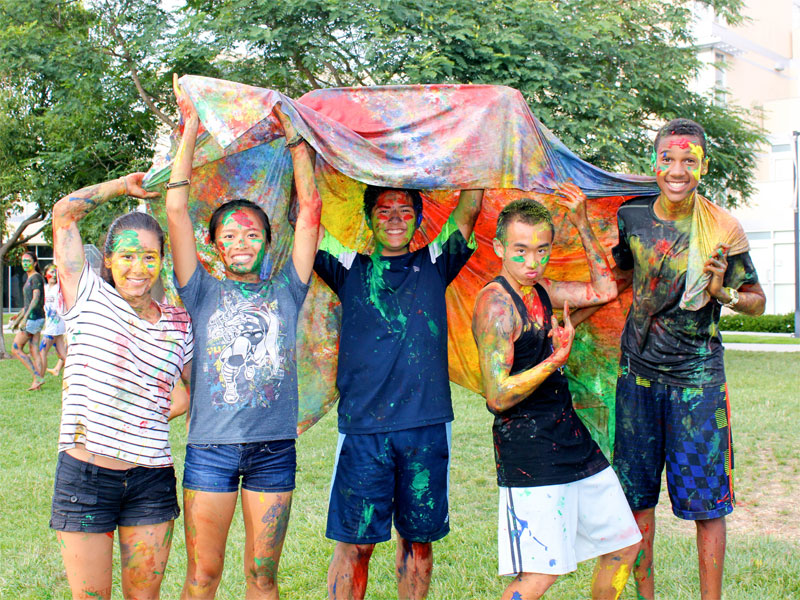 Afternoons and evenings, students have the opportunity to participate in activities. Examples of activities include:
Athletic activities: tennis, basketball, soccer, volleyball, and jogging.
Art and craft activities
Watching movies, reading books, writing letters
Practicing musical instruments
Guest speakers on topics of general interest to COSMOS students
Group activities: Cosmolympics, Talent Show, etc.
Weekend Activities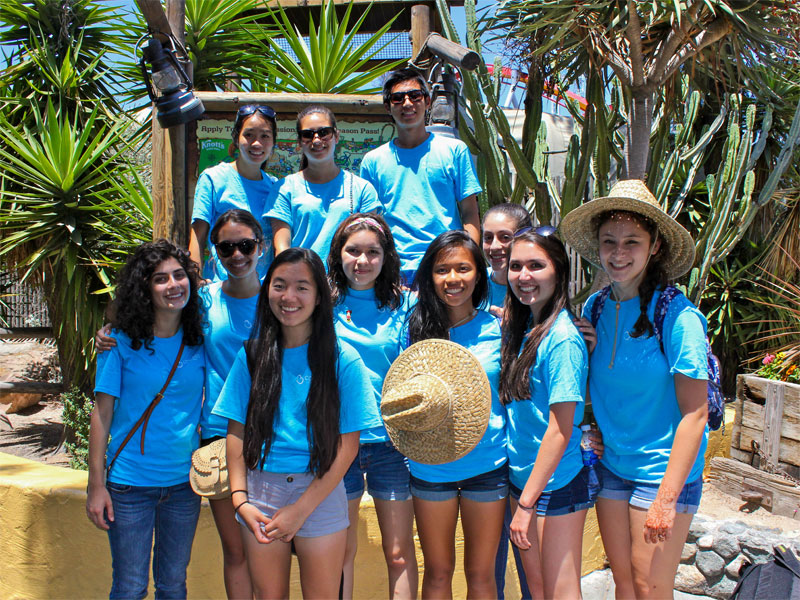 While COSMOS weekdays are about science and math, COSMOS weekends are about fun! Students engage in planned weekend field trips and activities each weekend during their stay on campus. While on field trips, students must stick together with other COSMOS students and staff. Students are required to check in with COSMOS staff at specific times during the field trips. Typical weekend field trips include the San Diego Zoo and local beaches. Quiet, catch up time is also planned on weekends.
Student Conduct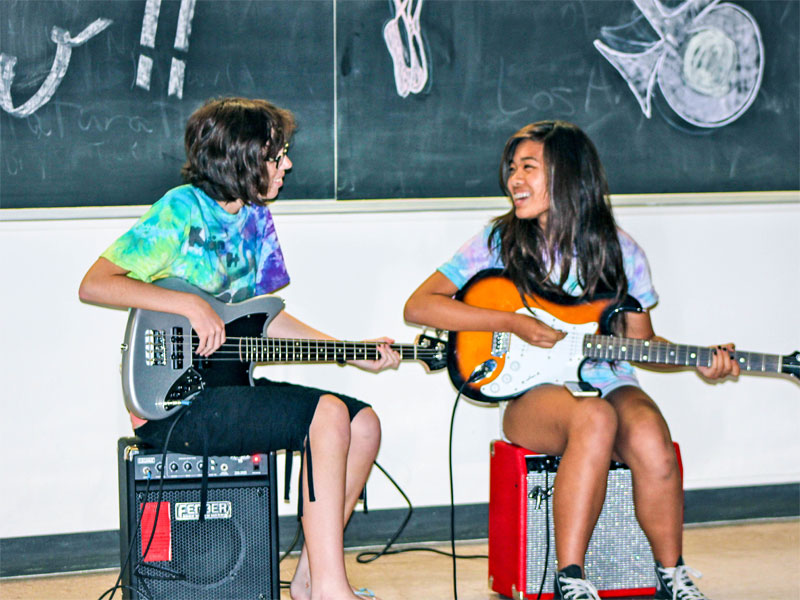 COSMOS students should keep in mind that they represent the COSMOS program on and off campus. Students are expected to be considerate to fellow COSMOS students, faculty and staff. This includes actively listening to your professors and residential staff, and adhering to the rules set forth in the Participant Agreement and the COSMOS handbook.