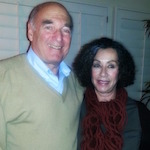 Supporting the Remarkable Undergraduate Engineering Talent
Why UC San Diego? We talked a lot about creating endowments in organizations we believe in, and wound up going to UC San Diego to talk about a scholarship. We believe very strongly that the country needs more engineers, real engineers; they're part and parcel of our nation's productivity. We believe in a rigorous academic standard and we believe in supporting first-generation college students.
- Marty Winkler, MS '68 Engineering and Olivia Winkler
The Olivia and Marty Winkler Engineering Scholarship was endowed in 2013. While discussing the future and how they wanted to secure their own legacy, the Winklers learned of the tax benefits in making a gift of stock and retirement accounts, they blended these with cash to fund a permanently endowed scholarship making an immediate impact on engineering students.
Winkler Scholars receive a four-year scholarship. "This process has allowed us to meet students who share life stories like ours - that is why we give to UC San Diego."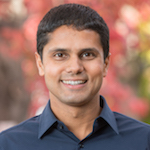 Training the Engineering Leaders of Tomorrow
I've hit a number of milestones in my career, and I want to have an enduring impact.I want to inspire my own children to achieve their maximum potential. And then, when life is good to you, you give back.
- Bhavin Nicholas Shah, '99 CSE
For Bhavin, giving to the Jacobs School is a way to re-connect with his passion - giving students access. His generous philanthropy is providing the inaugural support for another of Dean Pisano's strategic initiatives – Student Success Initiative (SSI). SSI is a comprehensive effort to support the academic success of undergraduate and graduate students. This initiative connects existing resources and builds new opportunities for outreach, student engagement, academic enrichment and professional development.
A serial entrepreneur Bhavin's most recent success Refresh, a platform that helps sales professionals learn about the people they are selling to, was acquired by LinkedIn in April 2015. He and his wife Tejal are engaging their two children into philanthropy at a young age for the purpose of maintaining the family culture and spirit of "giving back" that was set early on in Bhavin's life by his father.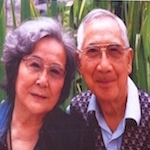 Bringing Top Faculty to Engineering Through an Endowed Chairs
It's important to give back, the university gave us many opportunities. Now it's our turn to give younger researchers and scholars a helping hand.
- S.C. and Lily Lin
The Lins made a $2 million bequest to endow a Shao-Chi and Lily Lin Professor in Aerospace Engineering and Applied Physics, as well as to set up a scholarly exchange fund. Once established, the endowed chair will provide a dedicated source of funds, in perpetuity, for the chair holder's academic and teaching activities.
S.C.'s leading-edge work on the physics of strong shock waves and hypersonic flight caught the attention of the founders of UC San Diego's engineering program, and his research and teaching contributed to the early success of the program. A professor emeritus of mechanical and aerospace engineering, S.C. Lin is regarded as a pioneer in studying short wave length, high power gas lasers.
Providing Opportunities for Outstanding Graduate Students
Sandy and I believe UC San Diego is an amazing school; it is a place to get a great education but one that has gotten much more expensive since we were there. Having access to an education from UC San Diego is having access to the American dream.
- Richard Sandstrom
UC San Diego alumni Sandra Timmons and Richard Sandstrom, co-founder of Cymer, Inc., are passionate about their alma mater and helping future students achieve the same world-class education they received at UC San Diego.
Sandstrom and Timmons have given $700,000 to the university to establish the Sandstrom Graduate Fellowship in Engineering, an endowed fund that will provide support for graduate students at the Jacobs School of Engineering in perpetuity.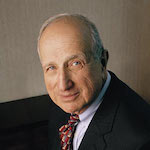 Bringing Top Faculty to Engineering Through an Endowed Chairs
It is essential, particularly in today's economic times, that we train effective engineering leaders who will improve productivity and create jobs.
- Bernard Gordon
Bernard and Sophia Gordon understand the value of training and developing today's engineering students to be tomorrow's technology leaders.
To support the Jacobs School's future leaders, the Gordons gave $2.5 million through the Gordon Foundation to launch the Bernard and Sophia Gordon Engineering Leadership Center.