It's a creative space.

The EnVision Arts and Engineering Maker Studio at UC San Diego is a hands-on, experiential education facility where visual arts and engineering communities converge. The nearly 3,000 square foot studio provides a wide range of design, fabrication and prototyping tools, both analog and digital.
---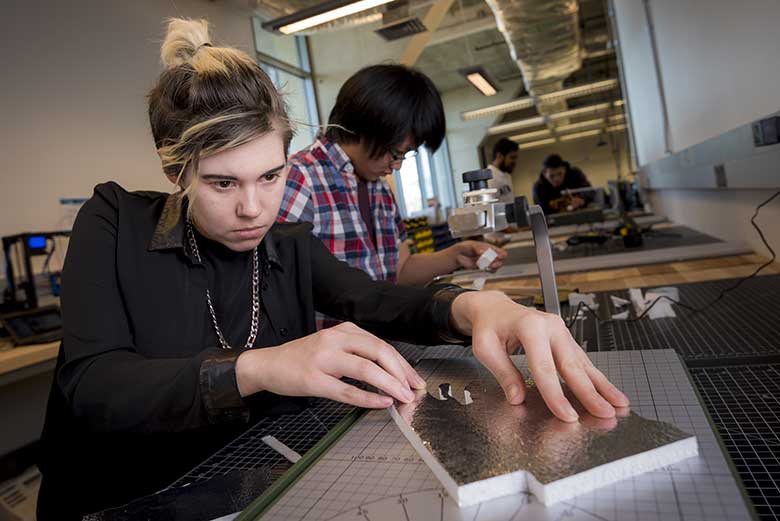 Arts + Engineering
Analog Prototyping is a crucial skill for both visual artists and engineers.