Each year, the Gordon Center awards undergraduate students, graduate students, and professionals who have demonstrated excellent engineering leadership skills. The following award winners have demonstrated excellence in leadership, ability, communication, and teamwork. You can learn more about our Engineering Leadership Awards here.
Recent Award Winners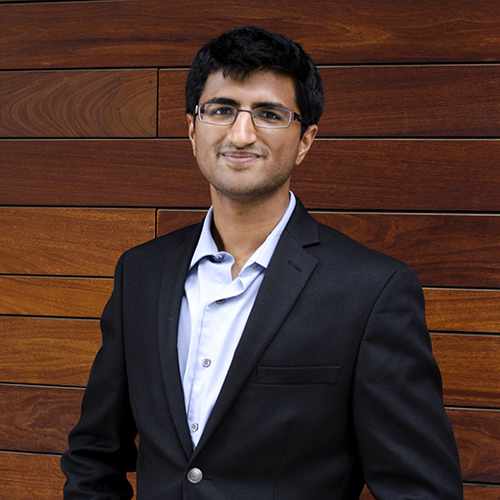 Undergraduate; Bioengineering and Biotechnology
Varun is currently a senior in the Bioengineering Department who has a deep affinity for medically-focused innovation and bioengineering theory. He has led technical project teams, has partnered with a nationally recognized nonprofit, and is a Gordon Scholar alumnus.
Varun Govil
Undergraduate; Electrical and Computer Engineering
Vesal has been heavily involved in UC San Diego's chapter of the Students for the Exploration and Development of Space. He currently serves as the Director of Electrical Engineering and has grown his skillset by managing a team for his own projects.
Vesal Razavimaleki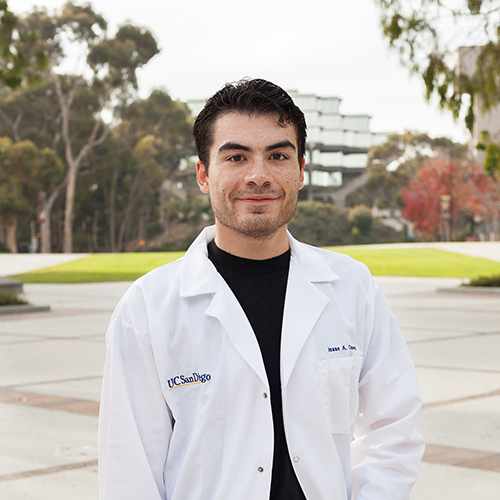 Graduate; PhD in Mechanical and Aerospace Engineering
Isaac has been involved in a number of diverse research projects and has held several leadership roles. His proudest accomplishment to date has been his involvement with Project Lim(b)itless, which enables amputees to receive prosthetic care remotely and at a lower cost.
Isaac Cabrera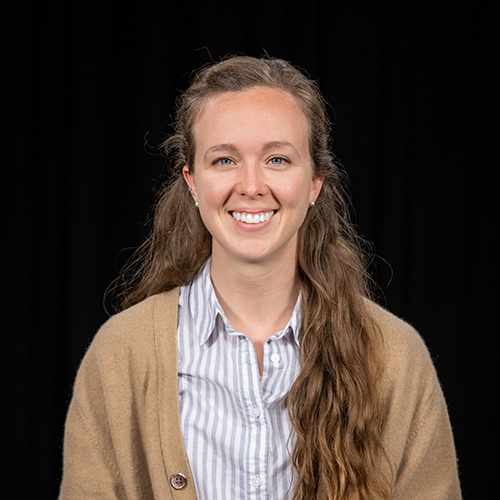 Graduate; Materials Science and Engineering
Olivia serves as a teaching assistant, research team leader, the chair of a mentoring organization, and is a Gordon Scholar. She has also taught classes for high school students and volunteers with an organization to expose young girls to STEM.
Olivia Dippo
Past Award Winners
2019
Professional:
Mark Dankberg, John Fratamico, Arlene Harris
Graduate:
Rachel Flanagan, Mohsen Imani, Fernando Soto
Undergraduate:
Hannah Munguia, Eric Shnell, Bilguun Bulgan
2018
Professional:
Greg Papadopoulos
Graduate:
Gaurav Agrawal, Melissa Hernandez, Kimberly McCabe
Undergraduate:
Faris Hamdi, Alexandra Kasper, Hamna Khan, Karan Lala, Lucero Lopez
2017
Professional:
Dr. Asad Madni
Graduate:
Kara Johnson, Martin Spang, Antonella Wilby
Undergraduate:
Raina Borum, Darren Charrier, Christopher Ellis, Yajur Maker, Nasim Eshragh Nia
2015
Professional:
Linden Blue
Graduate:
Michael Barrow, Elide Pantoli, Jessica Ungerleider
Undergraduate:
Amanda Beck, Ryan Collins, Denali Dahl, Neel Parekh, Phuong Truong
2014
Professional:
Martin Cooper
Graduate:
Mark Chapman, Mridu Sinha, Hermes Taylor-Weiner
Undergraduate:
Tyler Day, Delara Fadavi, Mary Graves, Aditi Gupta, Nicholas Montoya
2013
Professional:
Robert Akins, David Gough, Richard Sandstrom
Graduate:
Colin Haynes, Rahul Kapadia, Michael Porter, Scott Ouellette
Undergraduate:
Deepak Atyam, Neil Gandhi, Kelsey Ellis, Adam Li
2012
Professional:
Irwin Zahn, Kenneth Vecchio, Elizabeth (Beth) Simon
Graduate:
Laura Connelly, Carolyn Schutt, Sonya Sonnenberg, Margie Mathewson, Roshni Chandrashekhar
Undergraduate:
Philip (PJ) Loury, Jon Wong
2011
Professional:
Peter Farrell, Ryan Kastner, George Papen
Graduate:
Allison Gillies, Daniel Miller, Joshua Windmiller
Undergraduate:
Citlalli Flores, Selam Hendrix, Justin Huang, Jeniene Knight
2010
Professional:
Ramesh Rao, Rusty Sailors
Graduate:
Angelina Altshuler, Yu (Mike) Chi, Benjamin Maurer, Jennifer Rhymer
Undergraduate:
Jordan Rhee, Andrew Richards, Max Erik Twogood, Jeffrey Wurzbach
2009
Professional:
Steve Hart, Carmela Keeney, Amin Vahdat
Graduate:
Stuart Campbell, Nitin Gupta, Arthur Zhang
Undergraduate:
Sarah (Esper) Guthals, Christopher Lau, Nicholas Nolta