This fall marks the 10th year of the IDEA Engineering Student Center, one of the cornerstones of student life at the UC San Diego Jacobs School of Engineering. In the past decade, the IDEA—Inclusion, Diversity, Excellence, Achievement—Engineering Student Center has supported thousands of students through to graduation through its various programs, including summer prep and mentorship programs, peer-led engineering learning communities, support for student diversity organizations, and more.  Read the full Jacobs School News Release.
 
Celebrating our Alumni!
We're taking this opportunity to highlight some of our spectacular IDEA Center alumni. After graduating from UC San Diego, they've gone on to make an impact in industry and academia, started their own companies, are active in outreach efforts and are charting their own paths. We're currently reaching out to IDEA Center alumni to hear how IDEA programming influenced their UC San Diego experience, and what they're up to now. We'll share their stories below. If you're an IDEA Center alumnus and you'd like to participate, click here.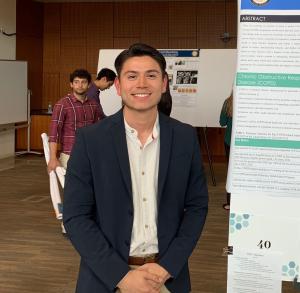 Ricardo Rueda
Bioengineering: Biosystems
Class of 2019

Involvement: IDEA Scholar, and Peer Educator for Engineering Learning Communities
Current role: Systems Engineer at Tandem Diabetes Care 
Most memorable experience: Engineering a parachute to drop an egg with my friends at the summer experience before freshman year. 
"Participating in the IDEA Center was essential to my experience at UCSD, especially in Bioengineering. Gennie and all the staff were always there to point me in the right direction and open up doors to me in engineering. As a first generation college student, I did not come to college with the engineering skills or related experience others around me had. Nonetheless through workshops, mentorships and open arms, the IDEA center helped me land fruitful research positions, create valuable connections and gave me opportunities to give back to this great community. I could not thank you all enough for the work that you do. Keep changing lives."
---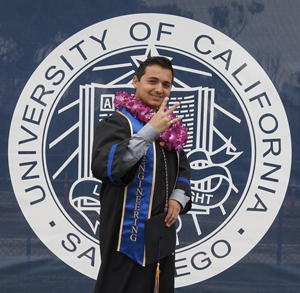 Rogelio Nunez-Flores
Bioengineering
Class of 2016

Involvement: In the first cohort of IDEA Scholars in 2011, and a summer PrEP leader for the second cohort of IDEA Scholars. I had the honor to help introduce new incoming students to life at UC San Diego as a college student.
Current role: Biomedical Sciences PhD student at UC Riverside

"It made all the difference knowing I had a program that supported me and helped guide me as a first-generation college student. They knew me as a person and periodically reached out to me to see how I was doing. It made UC San Diego more of a comfortable environment. It is thanks to Terrance, Gennie, and all the people involved with the IDEA Center while I was there that I was able to accomplish what I have. I am forever grateful to the IDEA Center."

Here's what the IDEA Scholars class of 2020 had to say about how important IDEA Center programming is:
Read about some of our IDEA Scholars alumni and their successes here:
​
Congratulations to Carlos Munoz (Class of 2016), an IDEA Scholar Alumnus, whose startup with a fellow Jacobs School alumni Rajan Kumar Ateios just raised $1.25 million in seed funding! Ateios has developed a flexible, paper-thin, customizable battery, and is reshaping battery manufacturing with their technique for thin-film batteries. Read article here. 
---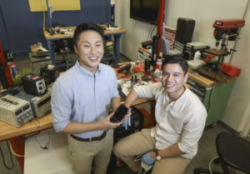 ​
​
Shout out to another IDEA Scholar Alumnus, Ricky Rueda (Class of 2019), who started a company with a fellow Jacobs School nanoengineering student Ji Lee Mercury Health, which was featured in the The San Diego Union-Tribune! The Mercury Health team has created a palm-sized device that monitors a room to see when someone gets up and returns to their bed, designed for older adults and their caregivers.