Learning through practice, problem-solving, and applying concepts.
"My peer educator really made us think about the steps and angles of developing a solution. At the same time, I was enrolled in an ECE course and my instructor for that course was having us think this way too. I'm realizing this is engineering and how engineers think about problems and solutions."
- 1st year Electrical Engineering Student
About Engineering Learning Communities
Engineering Learning Communities are formal study groups that bring engineering students into a supportive environment where they can develop confidence, strengthen study skills, and learn the value of collaborative study. This small academic environment seeks to increase student mastery and motivation by eliminating the intimidating large classes that engineering students experience particularly in the freshman year. Learning Communities at other institutions have proven effective in improving grades, motivation, and learning over the past 2 years.
What you can expect from the Engineering Learning Communities program:
Weekly 2 hours problem solving sessions with a Peer Educator.
Collaboration with other participants, teaching and learning from each other.
Tips and guidance on how to prepare for examinations, how to best study, and how to best use course books and materials.
Additional academic support through office hours held by each Peer Educator.
Read an article about the Engineering Learning Communities here.
Engineering Learning Communities are offered throughout the academic year to provide academic support for core engineering pre-requisite classes. Schedules vary each quarter in conjunction with Calculus/Physics/Chemistry courses offered.
Winter 2023 Schedule and Application
---
Math 20A
Monday 5 - 6:45pm
Math 20B
Tuesday 12 - 1:45pm
Tuesday 2:15 - 4pm
Math 20C
Monday 3:15 - 5pm
Thursday 1 - 2:45pm
Math 20D
Tuesday 4 - 5:45pm
Wednesday 1 - 2:45pm
Math 20E
Thursday 11am - 12:45pm
Math 18
Wednesday 4 - 5:45pm
Thursday 3 - 4:45pm
---
Physics 2A
Tuesday 6 - 7:45pm
Wednesday 11am - 12:45am
Wednesday 2 - 3:45pm
Thursday 5 - 6:45pm
Physics 2C
Tuesday 10:15am - 12pm
Wednesday 3 - 3:45pm
---
Chem 6A
Wednesday 7 - 8:45pm
---
MAE 30A
Wednesday 5 - 6:45pm
---
Application and Notification Timeline:
ELCs are allocated on a first-come, first serve basis - so apply early!
Just Prior to Week 1: Students are notified of their assigned Engineering Learning Community section and may attend first week sessions (vary by Peer Educator & course)
Week 1: ELCs officially start!
Week 2-4: Students on waitlists will be placed in ELCs as spots become available.
Location of Learning Communities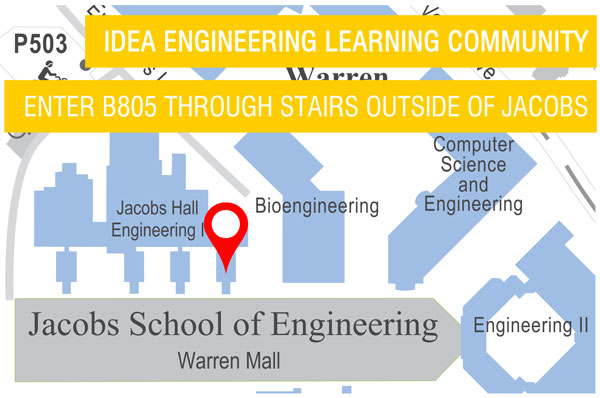 Meet Our Peer Educators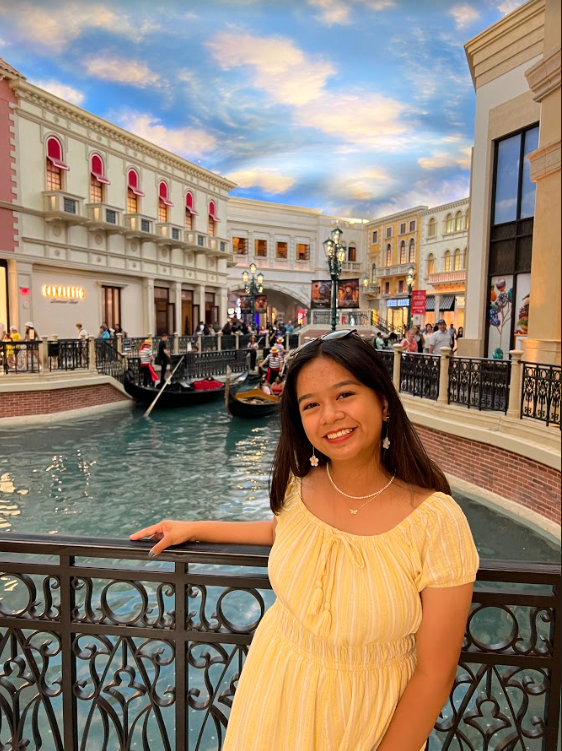 Bernice Lozada
Hi! My name is Bernice, and I'm a third-year Bioengineering: Biotechnology major and General Biology minor in Revelle College. I'm originally from the northern Central Valley (s/o to the 209). When I'm not in class or in the ELC space, I'm doing behind-the-scenes work for the Biomedical Engineering Society (BMES) as their VP Finance or making nanoparticles in Dr. Kwon's lab. I also love Broadway musicals, binging sitcoms, and making jewelry! Right now, I intend on going to graduate school after graduation and working in the biotechnology industry in either gene therapy or drug delivery, but I'd also like to eventually return to teaching (which is why I'm here!). As a Peer Educator, I want to help my students navigate classes and college life to achieve their goals inside and outside the classroom. Please feel free to reach out - I can't wait to meet you all!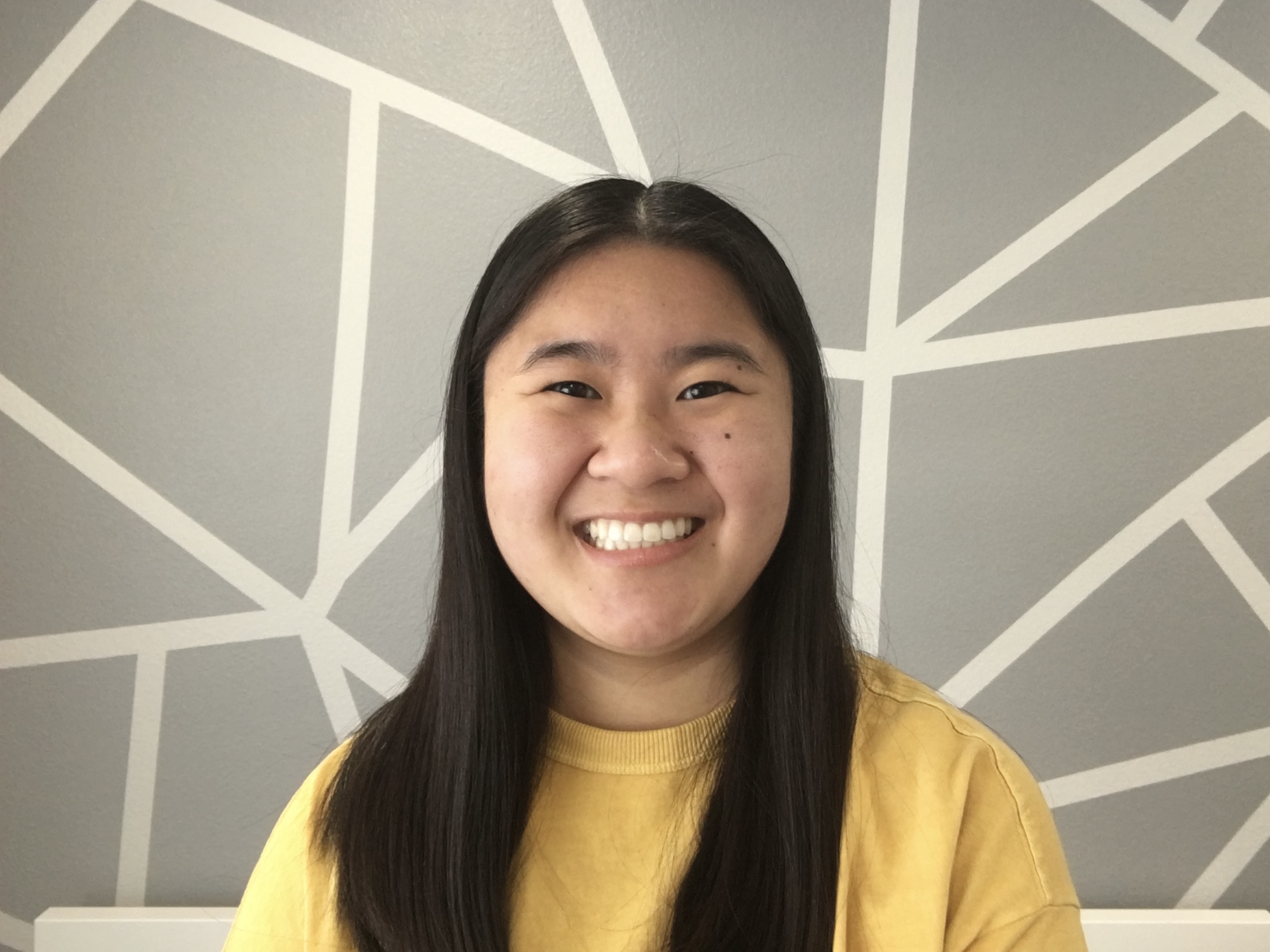 Caitlin Le 
Hey everyone! My name is Caitlin and I'm a fourth year Mechanical Engineering student specializing in Controls and Robotics. I'm from Orange, CA, and I'm a huge hockey fan (go Ducks). At UCSD, I am doing research on bioinspired robots, which I really love! After graduating, I want to build 3D printers that can print habitats on Mars for future astronauts. I also really want to go to Mars! After being an astronaut, I'd love to teach, which is why I am here to help you out during the school year. If you have any questions, please reach out to me! I'm looking forward to meeting you!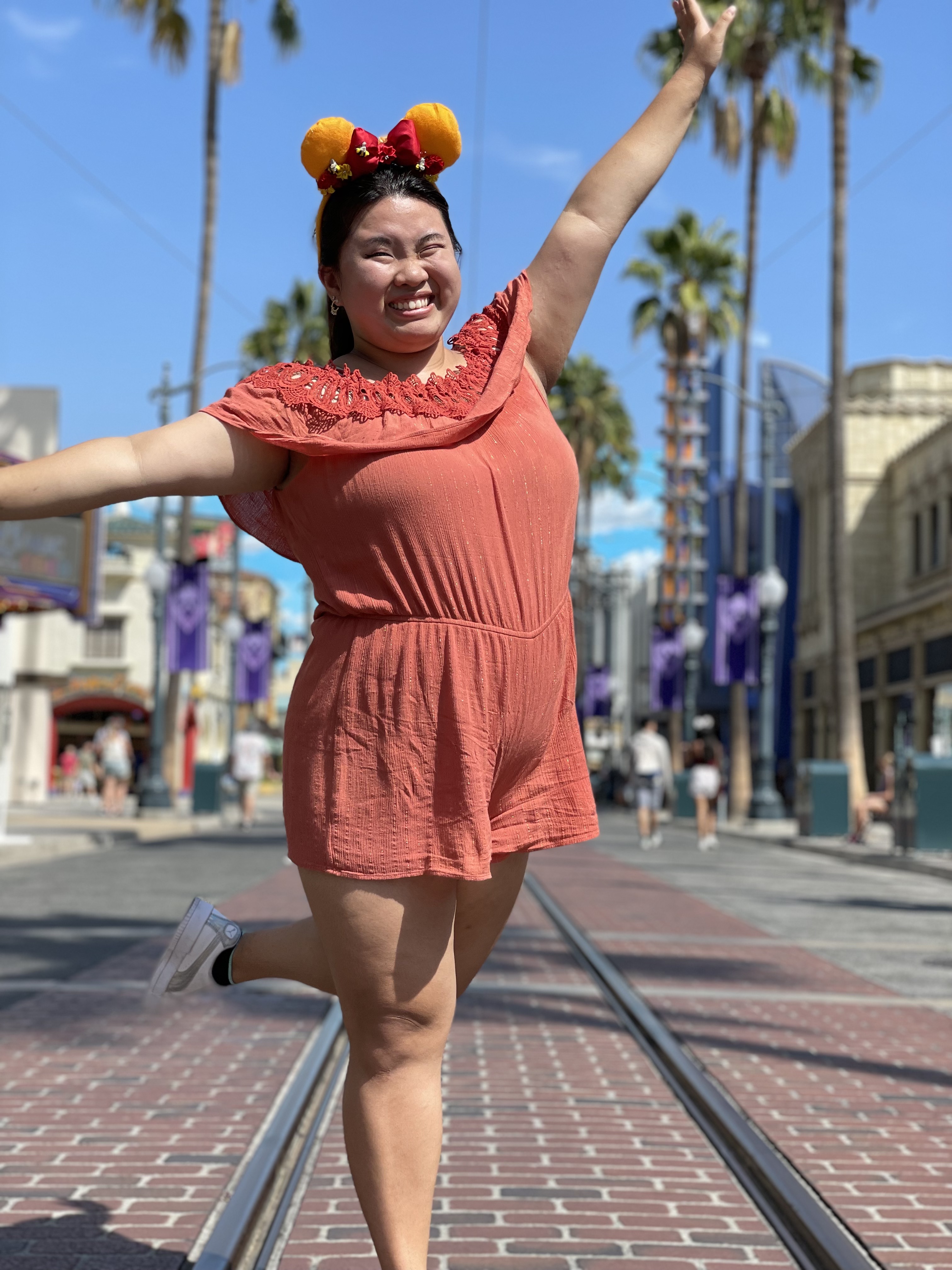 Cynthia Zhan
Hello! My name is Cynthia, and I am a second year Structural Engineering major, Design minor student from ERC. I am also from the Bay Area! My favorite things to do includes dancing (ballet, contemporary, hiphop, k-pop), reading, and creative writing! I'm also part of the Seismic Design Team and run the Tritonfest Annual Haunted Maze. As a peer educator, I hope to help fellow engineering students find their niche passions and create fun, comfortable learning environments. Always feel free to reach out :D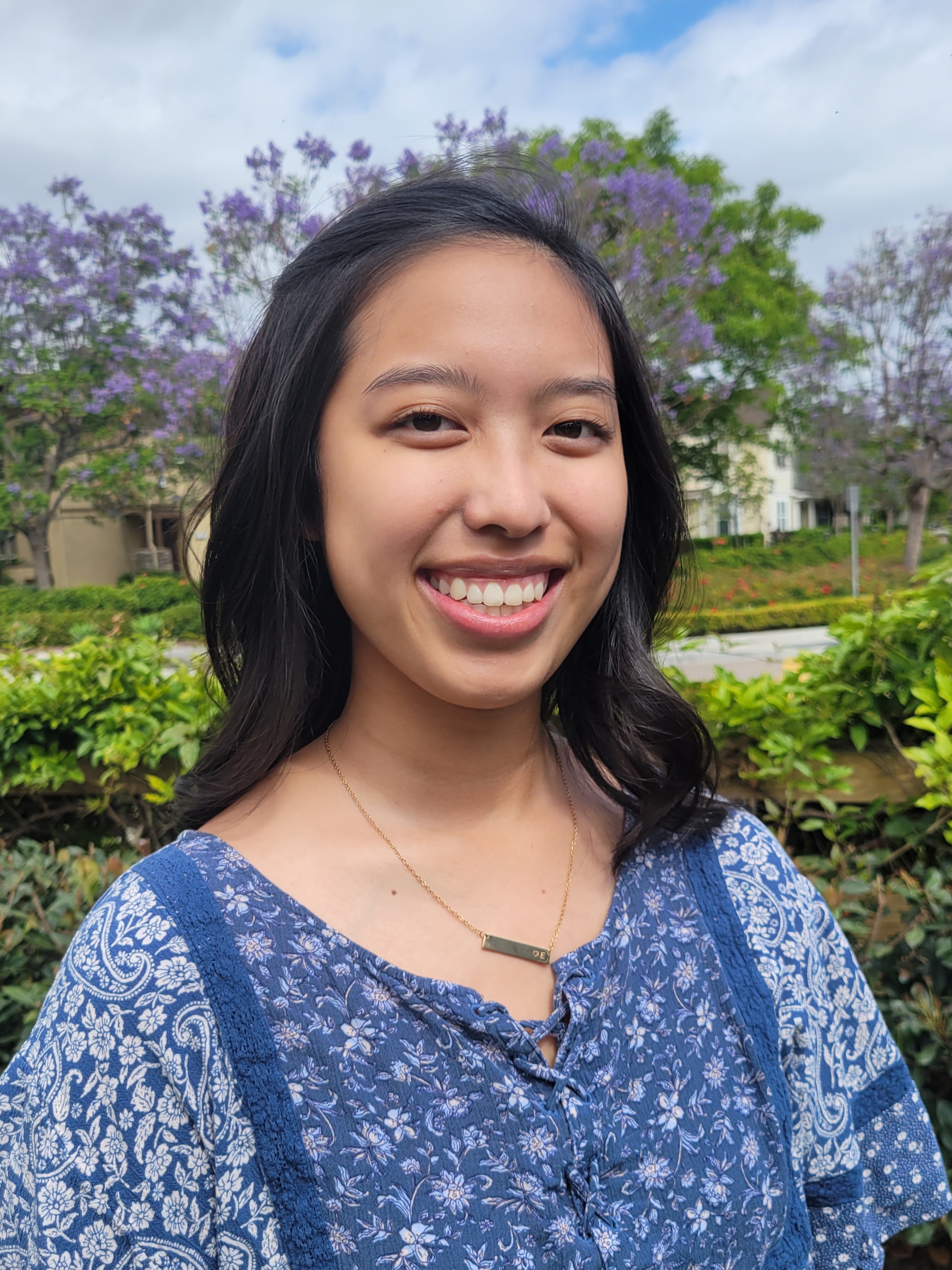 Erin Shen
Hello there! My name is Erin, and I'm a 3nd year Nanoengineering major at Marshall College. I'm from Palm Springs, CA, and in my free time I enjoy trying new sports, learning guitar, listening to new music, and hanging out with friends! I'm currently interested in medicinal/biological applications of nanoengineering, and I hope to end up in the biotech industry (and maybe grad school along the way ¯\_(ツ)_/¯). I'm excited to be a Peer Educator to guide your learning, facilitate friendships, and see you succeed both in and out of the classroom! Feel free to reach out, ask me questions, or just say hi!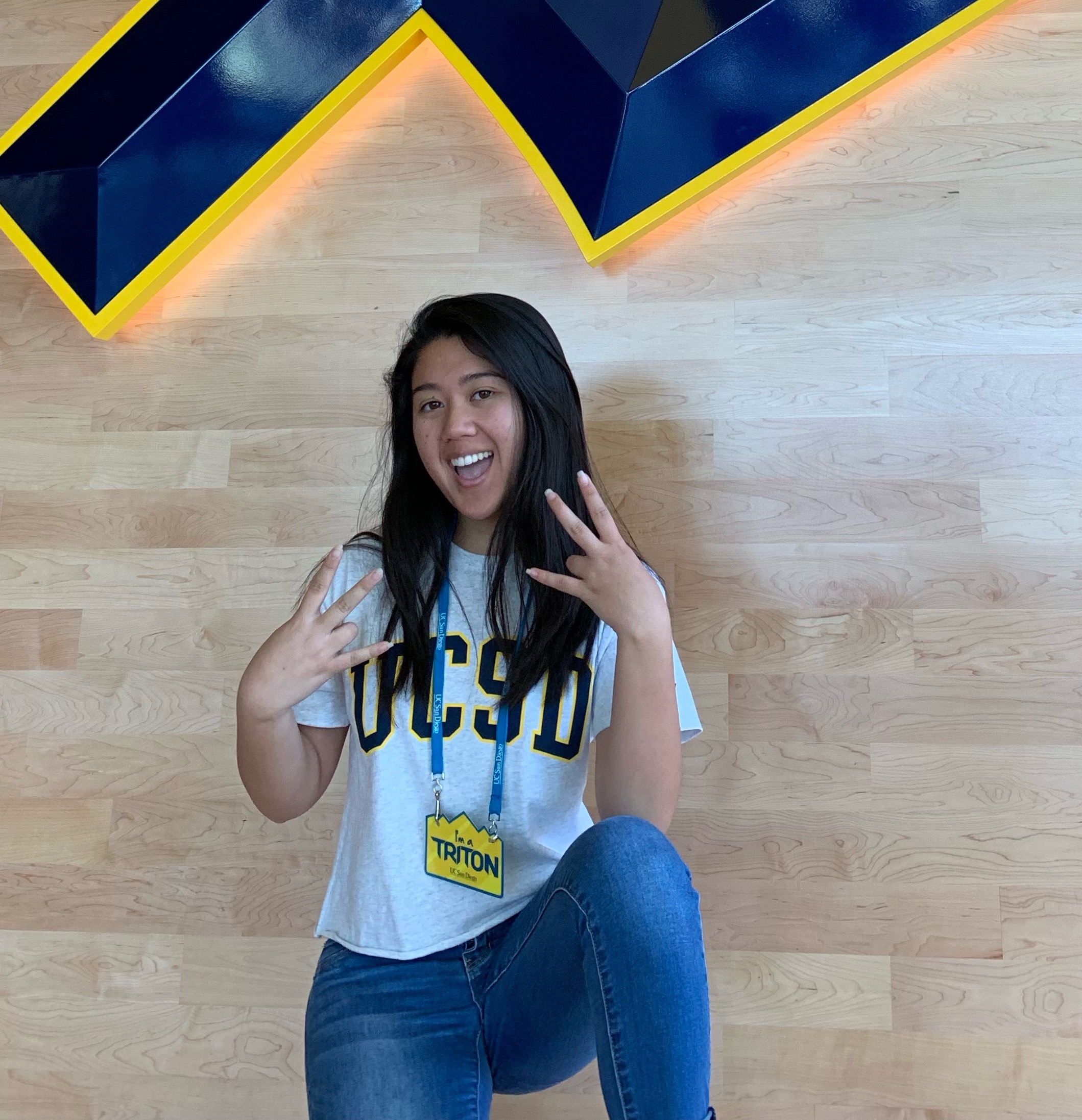 Faith Edrosolano 
Hey y'all! My name is Faith and I'm a second year mechanical engineering student. I'm from SoCal, born and raised, but specifically near LA. I enjoy hiking, playing the piano, and exploring SD to find new places to eat (I'm a huge foodie and boba person)! I'm still exploring my options, but as of right now, I'm very interested in how I can use my knowledge from engineering in the medical field. I'm passionate about helping others and my first job was as a math instructor. I can't wait to meet y'all!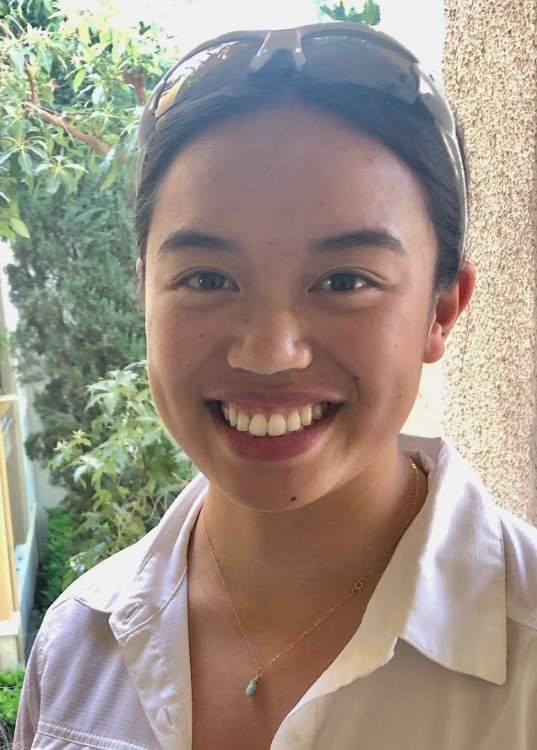 Jamie Gatus
Hi! My name is Jamie, and I am a second year Bioengineering: Biotechnology student from Seventh College. I was born and raised in San Francisco, CA. I love to spend time outdoors with my friends and family, especially hiking under the sun and kayaking out on the water. Recently, my friends and I have taken up surfing as well! (What better place to learn than in San Diego, right?) My goal in life is to help others, and with my knowledge in engineering I hope to support communities and individuals alike lead healthy and sustainable lives. As a Peer Educator, I want to be a resource to all of you in and beyond ELC's, so please feel free to ask me any questions you may have related to school, your career, or just life in general :)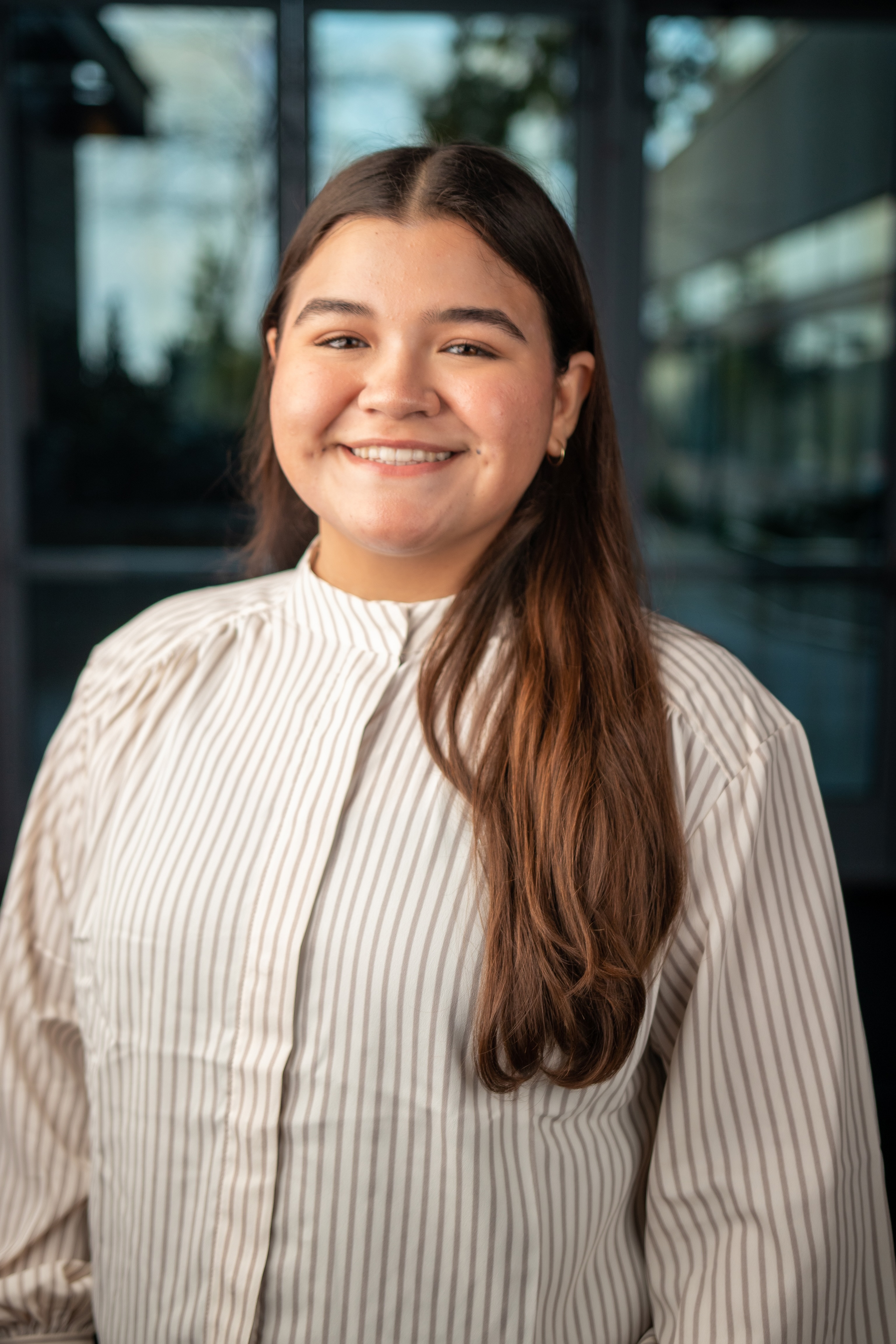 Jocelyn Beltran
Hi everyone! My name is Jocelyn and I am a third year Chemical Engineering student from Muir. I'm from Calexico, CA situated on the Mexican border. I enjoy collecting vinyl records, watching the magical sunsets SD offers, and discovering new music! I'm currently interning for the Process Engineering team at a pharmaceutical manufacturing company with the goal of working in the industry once I graduate. I enjoy helping you all succeed in your courses especially chemistry and math. Please feel free to reach out to me if you have any questions and I'll be happy to help!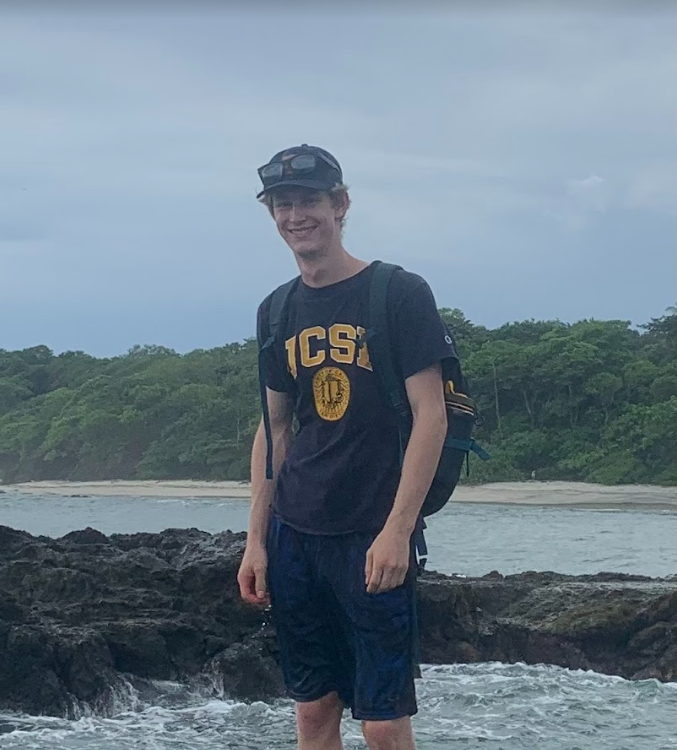 Louis King
Hi, I'm Louis King and I'm a third year Mechanical Engineer in Seventh College. I'm also specializing in Renewable Energy and Environmental Flows and minoring in Climate Change Studies. I'm interested in sustainable engineering and renewable energy. I am currently a part of Engineers Without Borders and their Fog Catchers project team, researching the effectiveness of using mesh screens to collect water from the air. I'm originally from Boulder, Colorado, and I love the outdoors, mountains, and hiking. After moving here, San Diego won my heart and I also love exploring the beach and tide-pools. Outside of class, I enjoy playing piano, climbing, volleyball and badminton. I'm looking forward to meeting you all in the ELC and helping you in any way I can to be successful here at UCSD. Feel free to reach out to me or say hi if you see me around campus!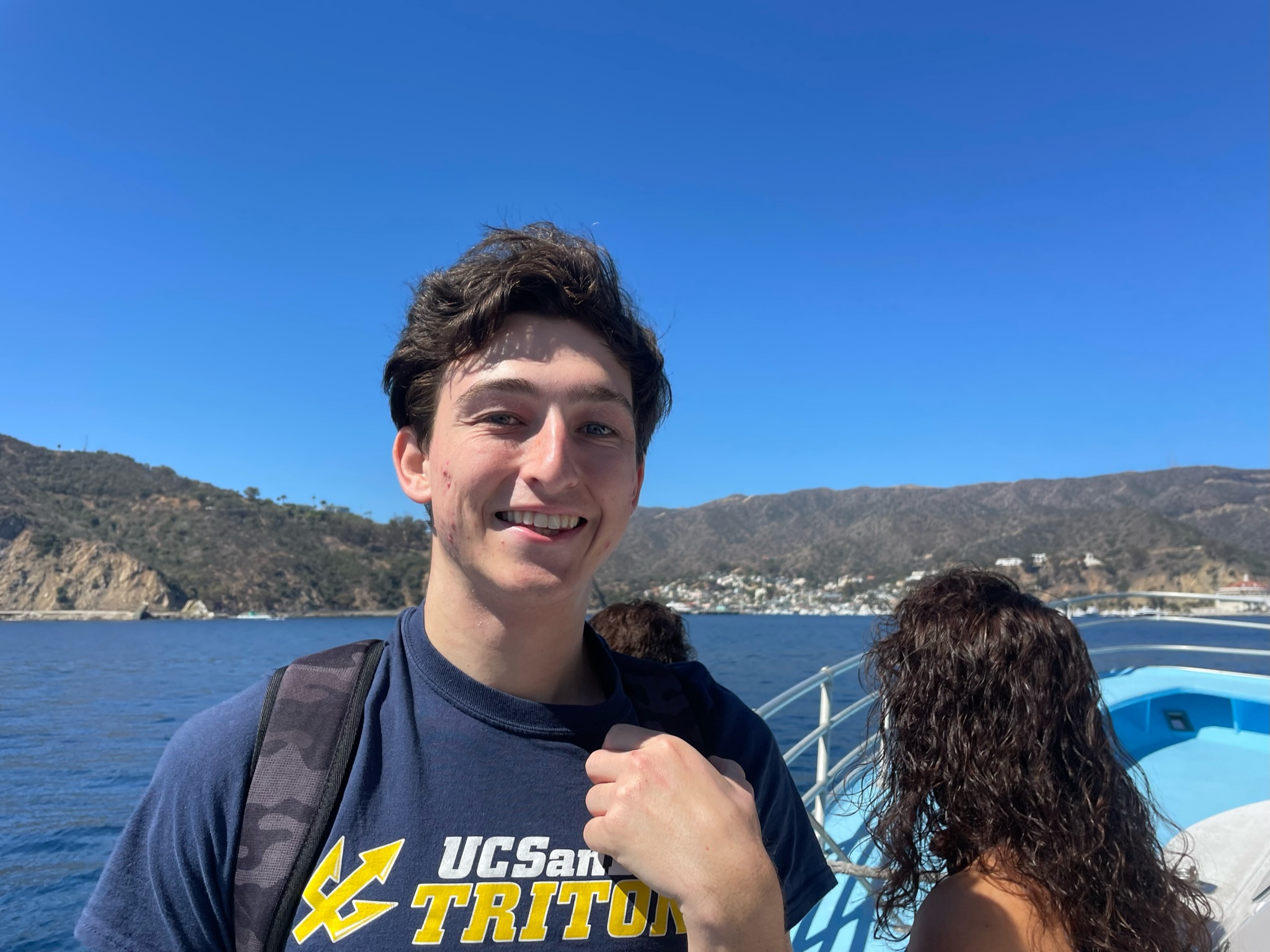 Nick Ratto
Hey all, my name is Nick Ratto and I'm a third year mechanical engineering major and math minor from Seventh College. I'm originally from Bay Point, CA, which is about 40 minutes east of San Francisco, and I love Northern California (though I've grown pretty fond of the San Diego area as well). In my free time, I enjoy playing basketball, rock climbing, cooking, playing video games, and hiking. After graduating from UCSD, my goal is to get a job in renewable energy, preferably designing more efficient forms of it! I am super passionate about the subjects within mechanical engineering, especially math, and I hope that I can share some of that enthusiasm with y'all!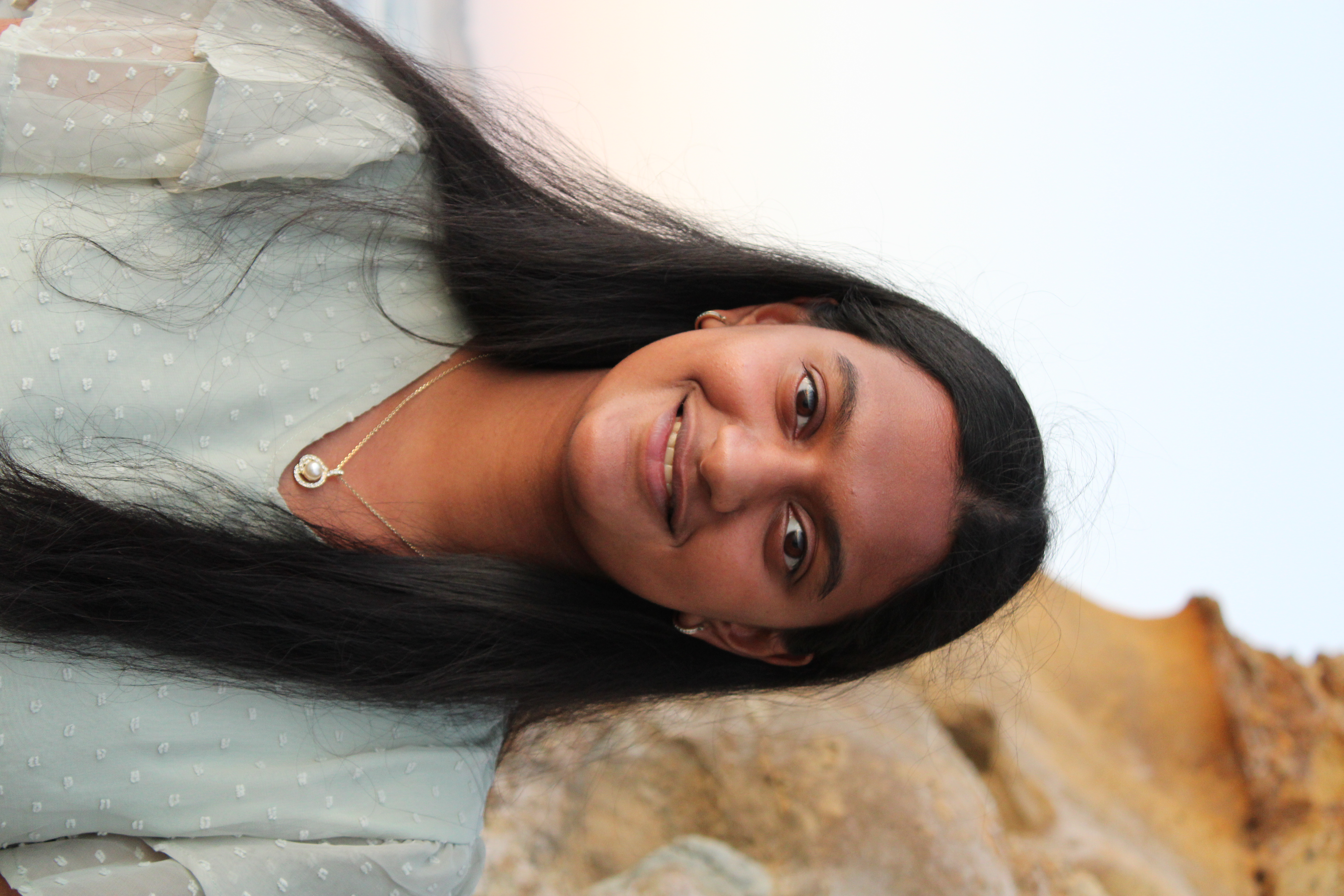 Nikitha Kalahasti
Hi! My name is Nikitha and I'm a second year Bioengineering: Bioinformatics major. I'm from Northern California, more specifically the Bay Area. I love trying out new recipes, traveling, photography, and watching way too much tv. I'm involved with gene therapy research at UCSD. In the future, I hope to attend graduate school. As a peer educator, I'm super excited to meet you and help you succeed in your classes. Please feel free to say hi and reach out with questions you may have!
Rishi Carlton
Hey! I'm Rishi, a Mechanical Engineering major specializing in Renewable Energy and Environmental Flows. I'm hoping to work in the field of green technology after graduating. Outside of ELCs, I like to play saxophone at the bottom of Hopkins parking structure as part of an org called HopSax. I'm also part of the UC San Diego Ultimate Frisbee team known as the Air Squids. I'm looking forward to seeing you all at ELCs!
Ryan Irwandy
Hello! My name is Ryan Irwandy, and I am a third year electrical engineering student from Muir college. I'm from Orange County in SoCal, and I enjoy video editing, watching movies, and playing video games. In the future I hope to be able to use my Electrical Engineering degree to work on medical products that will help increase people's quality of life. As a peer educator, my goal is to make subjects that seem confusing a lot clearer, so that students won't be frustrated when it comes to learning the material. If you see me around campus don't be afraid to say hi!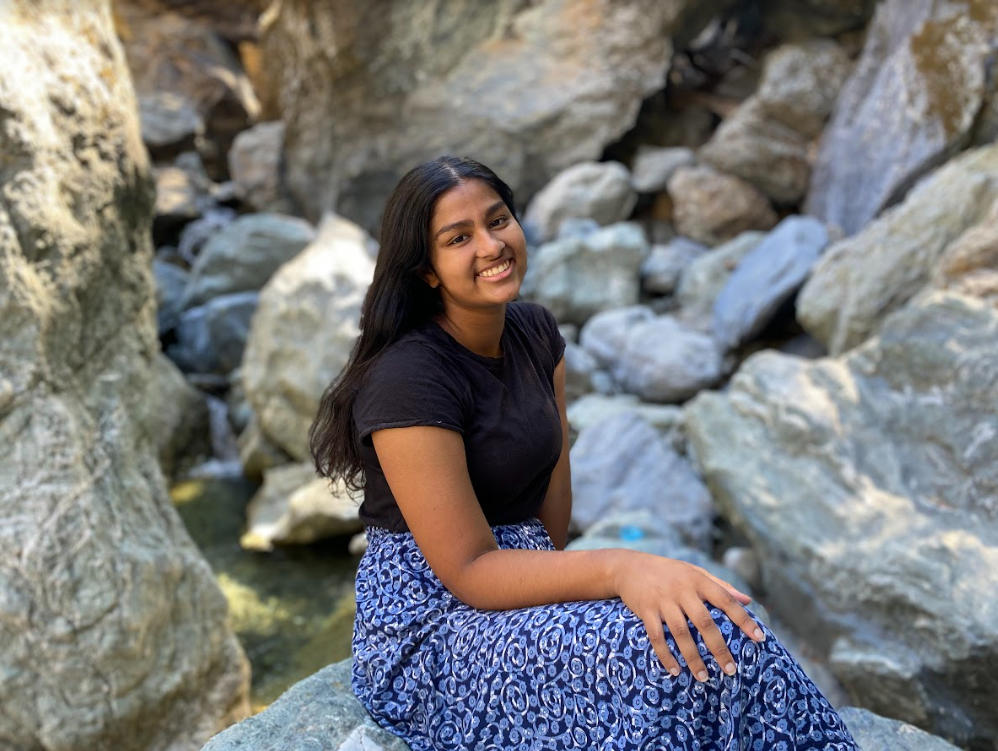 Varsha Mani
Hi! My name is Varsha and I'm a second year Bioengineering: Bioinformatics major. I'm from Fremont in the Bay Area. I love listening to kpop, watching animes, trying new food and swimming! I hope to work in the bioinformatics industry after I graduate. I'm excited to be your peer educator and help y'all succeed :)) reach out to me for help or just to talk about girl groups!
Questions: Please contact
Jessica Baldis (jbaldis@ucsd.edu)