Welcome Video for Undergraduate Students
Welcome Video for Graduate Students
We are happy and excited to have you all start the 2023-2024 academic year with the Jacobs School of Engineering! Leading to the first day of school, there are a number of in-person and virtual events and programs available to prepare you for your first year in college. Below are some engineering specific events that we highly encourage you to participate in.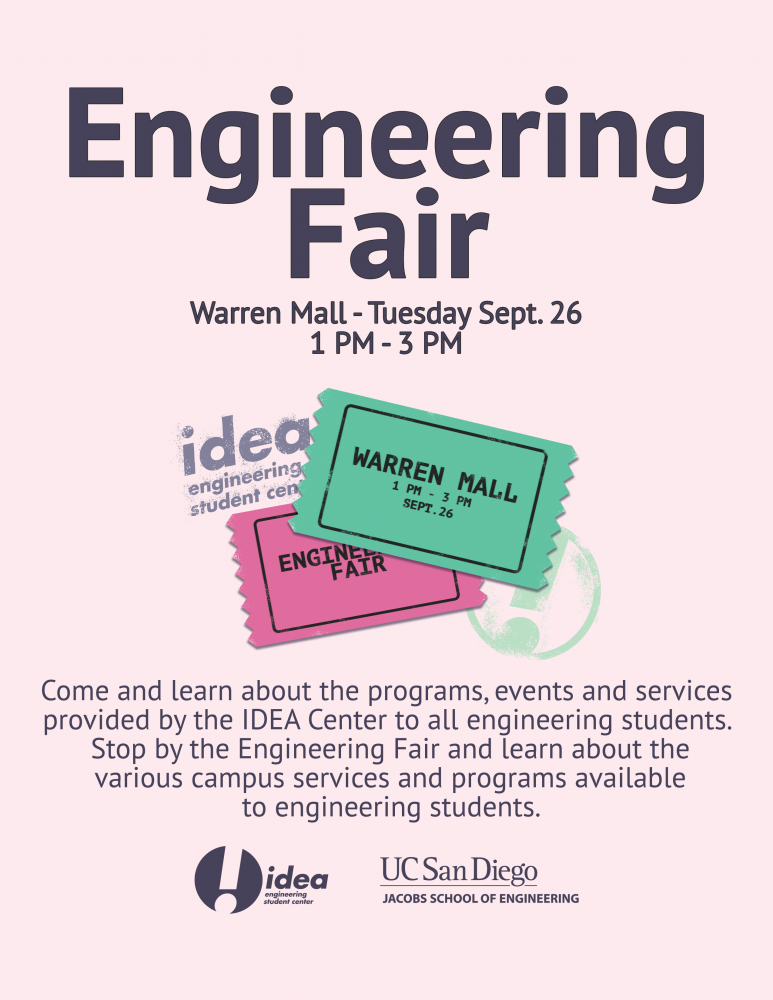 To view all the campus-wide events that are happening, please visit twow.ucsd.edu
Videos and Resources
Check out our YouTube channel for additional resources! 
Engineering Student Orgs and Project Teams
Society of Women Engineers:
---
Tau Beta Pi:
---
SASE:
---
Human Powered Submarine:
---
SHPE:
---
AIAA - American Institute of Aeronautics and Astronautics:
---
Triton UAS:
---
SEDS:
---
oSTEM:
​​​​​​
---
NSBE:​
Teaching and Learning Commons
Academic Achievement Hub
---
Writing Hub
Academic Integrity Office
Website:
https://academicintegrity.ucsd.edu/
Canvas module:
AI module has just been added to Canvas Commons.  The easiest way to find it is to search for "Academic Integrity UC San Diego".  You can download the entire module onto your Canvas site and remove certain components if you do not wish to include them.
EnVision Arts and Engineering Maker Studio
Counseling and Psychological Services (CAPS)