Check out more pictures from JUMP on Facebook!

+ Prospective Participants
WHAT IS JUMP?
The Jacobs Undergraduate Mentoring Program is a community of engineering students (both undergraduate and graduate) and alumni, who provide support, advice, guidance, and experience to all members.
Benefits of Participating in JUMP:
Ease the transition from high school or community college to UCSD, or from undergrad to graduate school
Mentorship and positive role models at multiple levels: from peers, graduate students, and alumni
Networking and guidance from engineering professionals and alumni
Professional and career development through interaction with post docs and faculty
Be part of a community!
Unique Mentoring Structure:
Ladder/Pyramid structure within fields of study
Underclassmen (freshmen and sophomores) are paired with upperclassmen (junior or senior), who are then matched with a graduate student, forming a "mentor group"
Your Commitment:
Attend one out of three large group meetings per quarter: in addition to the opportunity to interact with other mentors and mentees, each meeting has a theme, which may include networking with alumni, faculty interaction, or getting involved in research
Meet casually with your mentor group regularly
Prompt response and communication with your mentoring group
Attendance at any events you RSVP to, such as company tours, reception with alumni
+ Meet Our JUMP Coordinators
Brandon Hernandez-Pacheco, Bioengineering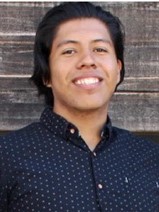 I was born and raised in Guatemala where I found my passion for understanding what cannot be seen by the naked eye. I am a rising third year Bioengineering: BioTechnology major from Sixth College who is passionate about learning new things, growing personally, and reading meaningful stories. I am all about self awareness so I do not do anything unless I am personally connected to it in one way or another. That being said, I have been involved in the Society of Hispanic Professional Engineers (SHPE), served as a Resident Assistant, and am currently serving as a JUMP Coordinator. My advice for students would be to do things that feel right, no matter how stressful it may get, that drive and interest you have for it will push you forward: believe that your passion is true and it will do its thing. As I past member of JUMP I have enjoyed the relationships that have come from it. It really does help how enjoyable the rest of the events are if you are also looking forward to seeing other fellow JUMPers.
---
Matthew Mikhailov, Computer Engineering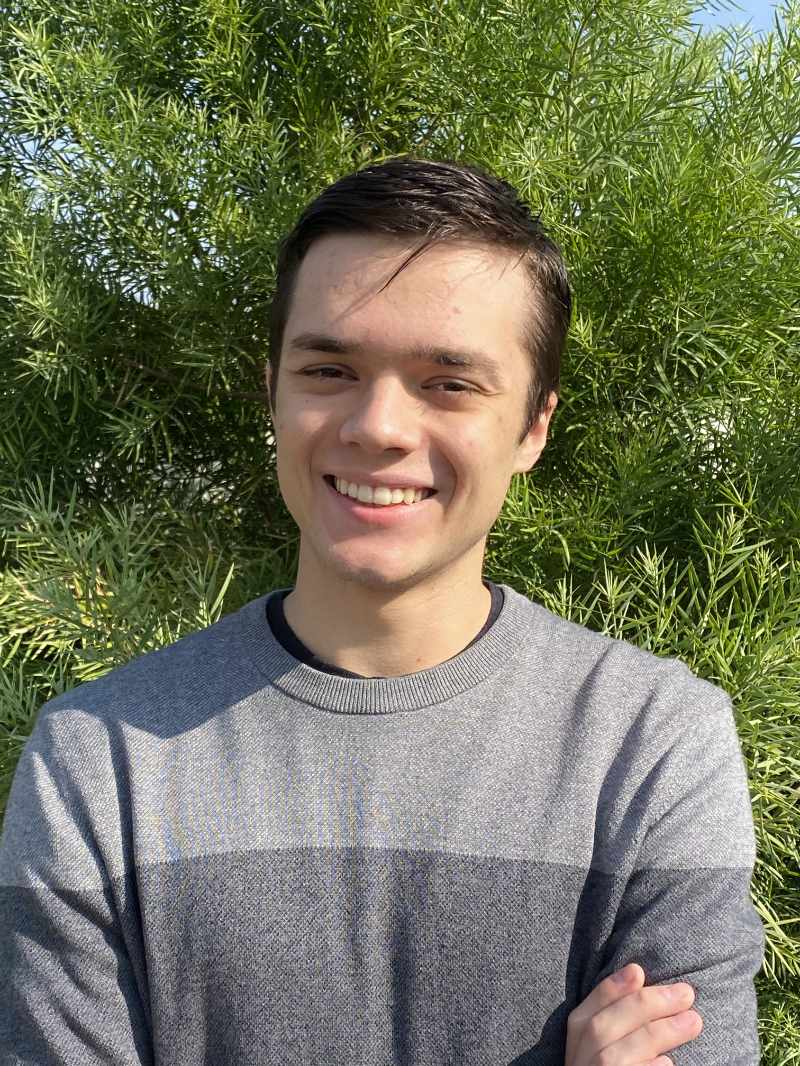 I am a second year undergraduate majoring in computer engineering and minoring in physics. I am passionate about applying physics to computing, and computing back to physics, to expand the boundaries of what scientists and engineers can learn, create, and calculate. For the same reason, I am excited to help coordinate JUMP. The perspective I received from my mentor during the JUMP program was invaluable and insightful, and I delighted in meeting passionate undergraduates at social events. I hope to give the same experience to my peers, and to help my peers achieve all that they can. I encourage incoming students to try never to miss an opportunity, and I recall my favorite part of JUMP as speaking to, and learning from my mentor.
---
Victoria Slocum, Bioengineering
Victoria is a second-year bioengineering undergraduate student at UCSD who loves working with others in a team environment. She was a part of JUMP her first year as an undergraduate mentee, and decided to join this year to help run and improve the program. Outside of bioengineering, she enjoys learning languages, playing and listening to music, and surfing. Her favorite part of JUMP is being able to meet new people and discover new pathways within engineering.
---
Alborz Jelvani, Bioengineering
Alborz is a Bioengineering PhD candidate and his focus is on Orthopedic Biomechanics. His previous experiences are in Bioreactor design, neuroscience and rec blood cell substitutes. He is also one of the Graduate Coordinators for JUMP. He co-leads efforts to manage the mentor applications, matches, trainings and events. Alborz plans to have a future in both academia and industry. Alborz loves hiking, travelling, and exploring ethnic food.
---
Nasim Esragh Nia, Bioengineering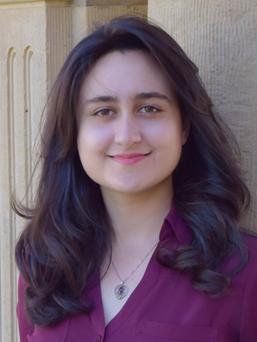 Nasim is a Bioengineering PhD Candidate with a focus on Bio-transport and biomechanics. She had prior experience in Bioreactor design and drug delivery. Her future plans are to pursue a career in industry, law. Nasim loves helping students and he specialty is: resume review, research advice and providing graduate school tips for a successful application. Nasim loves traveling and is a big foodie.
---
Ish Kumar Jain, Electrical & Computer Engineering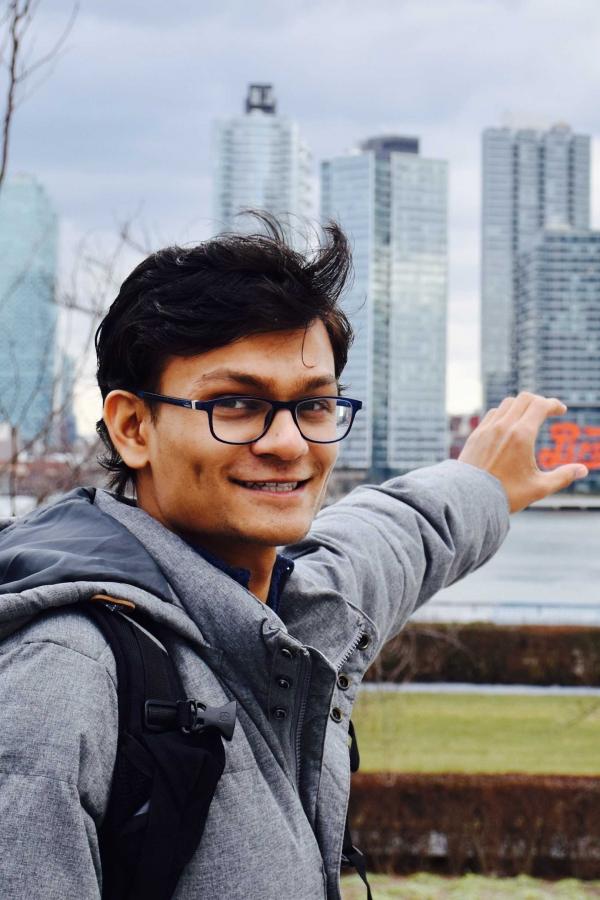 Ish is a third-year Ph.D. candidate in ECE with a focus on the 5G communication system. He served as a JUMP mentor before taking the coordinator position. He enjoys interacting with people, organizing events such as lab tours, and mentoring students. Prior to JUMP, Ish served as a VP of ECE graduate student council where he helped improve the communication among grad students through various social events.  In his free time, Ish enjoys cooking, hiking, and online board games with friends. 
+ JUMP News
Read about the Jacobs Undergradaute Mentoring Program and its recent successes
+ Graduate Mentor Bios
Ranking Card: Click Here
(Submit by 10/25 Friday at 11:59PM)
+ Alumni
We are seeking participation from Jacobs School Alumni in our quarterly Alumni Night events, which provide our current undergraduate and graduate engineering students the opportunity to receive networking and professional guidance from engineering professionals and alumni.
Time commitment is limited to attending a 2-hour event in the evening, and invitations are sent out once a quarter - you can choose to attend only the events that work with your schedule. At each Alumni Night event, there will be a topic of discussion, for example, how to prepare for an interview, resume critique, etc.
If you're interested in being included in our invite list for future JUMP Alumni Night events, please provide us with your information.
---
Testimonials
JUMP provides a great networking opportunity and direct interaction with Alumni. In the events during last Academic year, several events were held with a few alumni participating. I would like to encourage students to take this opportunity serious and attend with a purpose, come prepared with their CV and a list of questions. 
- Raheleh Dilmaghani, Ph.D. Electrical Engineering 2010, President of UCSD ECE Alumni
As a supporter and Jacobs School alum, it is impressive to see the students within JUMP take a proactive approach on participating in the various educational and pre-professional opportunities that are available to them. The JUMP participants are willing individuals with ambitious goals -- the lively conversations I've had with them clearly show that they have the motivation and potential to succeed through college and beyond! 
- Justin Wong, B.S. Computer Science 2011, IT QA Test Engineer, San Diego Gas & Electric
Sam Knight here, an honorary Jacobs School of Engineering alumnus – honorary because JSOE was but a glint in UCSD's eye when I was an engineering student in the 70's. I was fortunate to have been invited to participate in JUMP events from its founding, participating as an industry panelist or as an alumni "conversationalist" joining a table of students. Every event has been fun, rewarding, and a valuable as the conversations open the students' eyes, "That's what it's really like out there in the business world?!" as well as my own, "You're a freshman and you're doing that?!" It is a delight to share experiences, answer questions, and the enthusiasm of the finest students on the planet. Oh, too, the food is always good, not merely the company. 
- Sam Knight, B.A. Applied Physics and Information Science 1973, VP Customer Relations, LocationSmart
There is an old saying: "We stand on the shoulder of giants." As an undergraduate, at every alumni-sponsored or student-organized event, I remember the free food and drinks. I remember the inspired feeling after learning about the innovative technologies and researches that the alumni were involved in. Most importantly, I remember the insights I gained from interacting with them. They helped pave the way for me -- through sharing their experiences, and imparting advice on intellectual and professional development. Being able to come back to share my own experience with the JUMP students has been both humbling and rewarding. 
- True Xiong, B.S. Electrical Engineering 2005, Senior Software System Engineer, Sony and TESC DECaF Chair 2005
+ JUMP Community Resources
---
JUMP Applications are now CLOSED. Please check back in September 2021
If you have any questions about JUMP, please contact the JUMP Coordinators at 
jump@eng.ucsd.edu