Mark Mercola
---
Research interests include developing novel pharmacological therapies for heart regeneration, protection and maintenance of function after injury.
Professor Mercola's research is dedicated to discovering natural and synthetic molecules that regenerate and/or preserve heart muscle function after injury and during chronic heart failure.  Since current therapies do not specifically target regeneration and focus on only a few protective signaling pathways, this research will create new therapeutic strategies to ameliorate the quality of life for patients with heart disease.
Mercola's research uses stem cell biology and high throughput chemical and functional genomics technologies to probe cellular signaling pathways and proteins involved in cardiac regeneration, physiology and protection. The screen datasets yield systems-level insight into the complex signaling networks, ultimately revealing new targets that are then evaluated in vivo through genetic knockout and/or pharmacological inhibition.
Capsule Bio:
Professor Mercola joined the faculty at the UC San Diego Jacobs School of Engineering in 2012. He is also Professor and Director of the Muscle Development and Regeneration Program at the Sanford-Burnham Medical Research Institute. He earned a B.S. in Microbiology from the University of California, Los Angeles in 1979, a Ph.D. in Molecular Biology from UCLA in 1985, and completed postdoctoral training at the Dana-Farber Cancer Center and Harvard University. He was an Assistant and Associate Professor at Harvard Medical School before joining the Sanford-Burnham Medical Research Institute as Professor and UC San Diego as adjunct Professor in 2003.
Professor Mercola serves on multiple scientific advisory boards, including the National Institutes of Health Beta Cell Biology Consortium, Vala Sciences, Inc. (San Diego), the Human Biomolecular Research Institute (San Diego) and CardioStem (London, UK), and is a co-founder of ChemRegen, Inc. (San Diego). His research is funded by the National Institutes of Health, Fondation Leducq and the California Institute for Regenerative Medicine.
---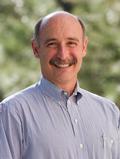 Office Phone:
858-795-5242