Engineering Graduate & Scholarly Talks are a series of academic, professional, and technical training workshops open to all graduate and postdoctoral engineering students at the Jacobs School of Engineering. ALL talks are on Fridays, 12:00 pm to 1:00 pm.
Grad Talks are FREE and require students to RSVP ahead of time. Registration opens 1 week prior to the date of each talk, and will close once we reach full capacity.
*During Remote Grad Talks, RSVPs are available at the beginning of the quarter.
Like our Facebook page and receive notification for each talk with the RSVP link one day early!
---
UPCOMING WORKSHOPS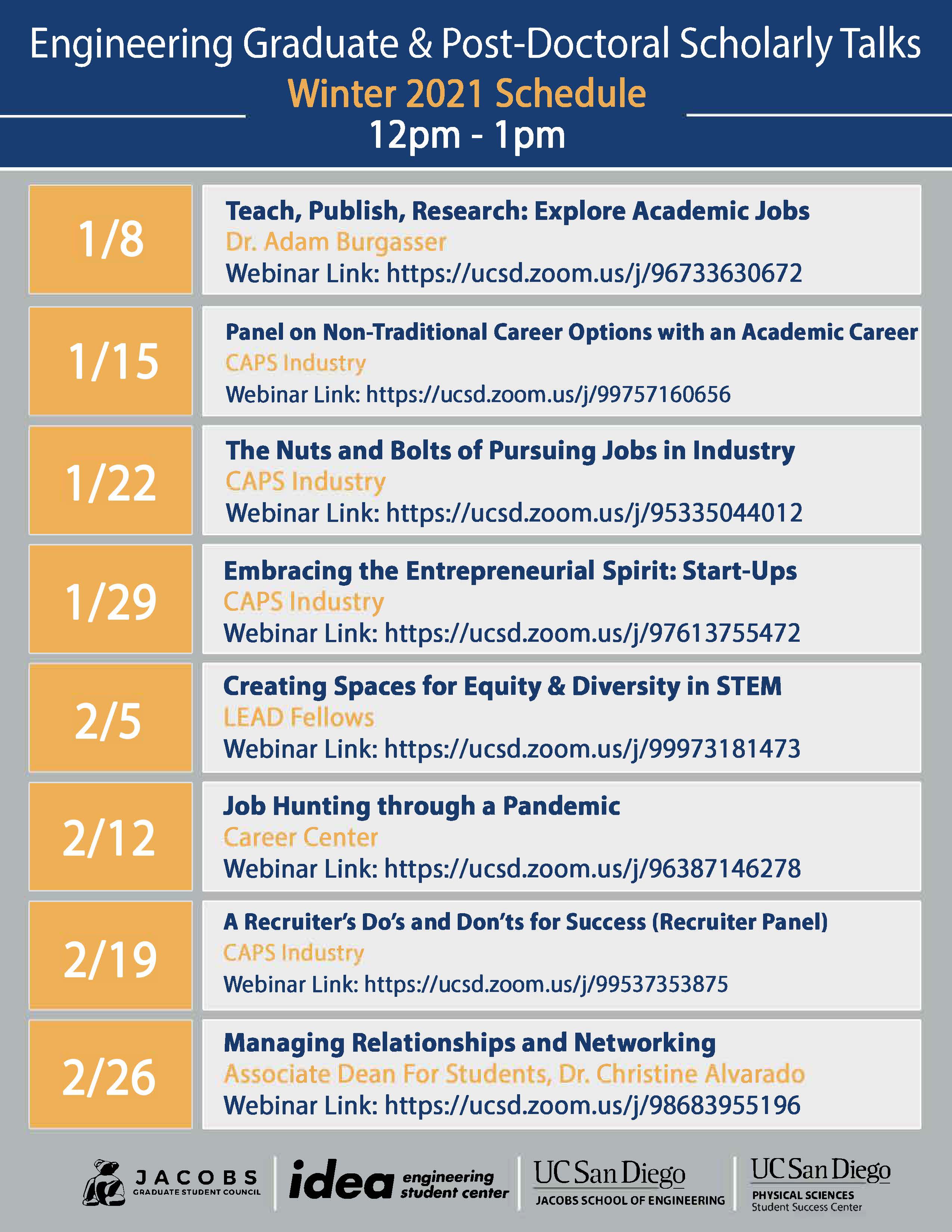 ​
Developing a Successful Ford Fellowship Application
Tips for Creating a Work/Life Balance
Michelle Liu
Women's Center Grad Intern 
Recorded: October 30, 2020
Professional Planning: COVID Edition 
Giulia Hoffmann, Ph.D.
Associate Director, Graduate Career Development 
Career Center  
Recorded: November 6, 2020
What's Next? Post Doc Opportunities!
---
Summer 2020 Presentation Slides
Faculty Panel: Teaching Students of Color in STEM
---
Spring 2020 Presentation Slides