News Release
Graeve named Tijuana 'Person of the Year'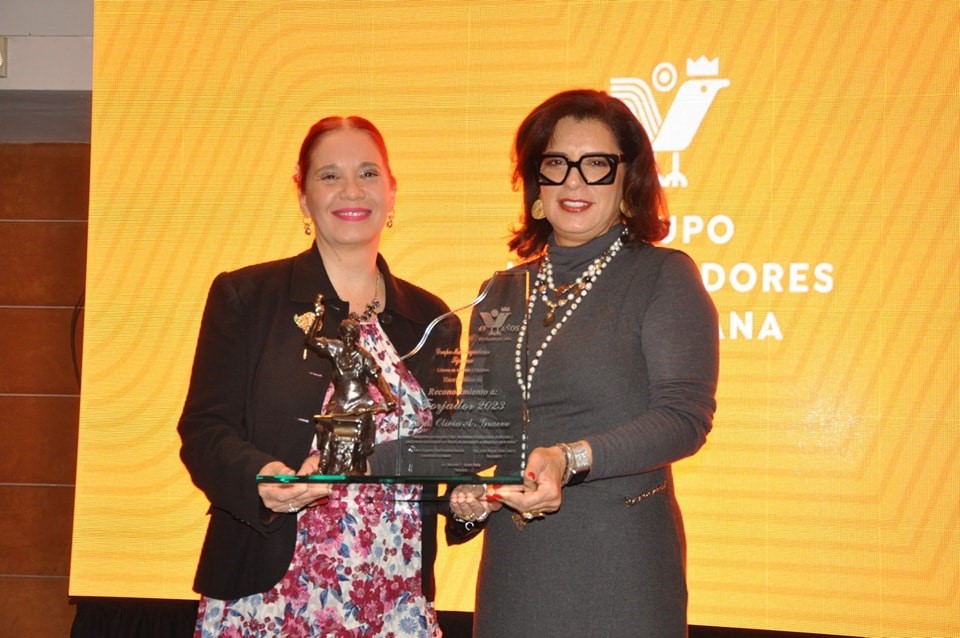 Graeve receiving the Forjador del Año award from María Eugenia Díaz González, coordinator of Grupo Madrugadores de Tijuana.
December 4, 2023--Olivia Graeve, director of the University of California San Diego graduate program in Materials Science and Engineering and a professor of mechanical and aerospace engineering, has been named the Tijuana Person of the Year by the influential local group Madrugadores de Tijuana.
Madrugadores de Tijuana was founded in 1974 as a nonpartisan analysis and opinion group for political, business and social leaders to discuss and address local issues. The Forjador del Año award– which in essence signifies the Person of the Year– has been given to one accomplished Tijuanense each year since 1982, making Graeve the 41st recipient and one of the first women to receive the designation. She was recognized for founding the ENLACE binational summer research program in 2013, providing research opportunities at UC San Diego for nearly 1,000 high school and college students from both sides of the border in that time.
"Receiving this award is a great honor and I am truly grateful to be considered," said Graeve.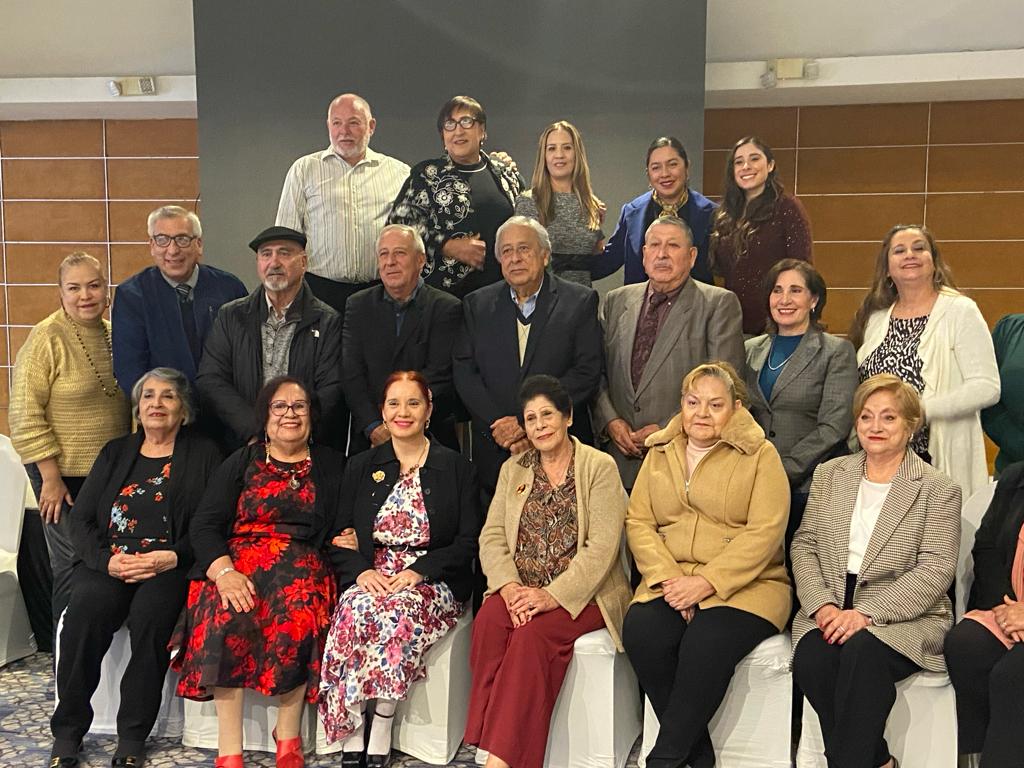 Graeve, front row third from left, poses with family and friends after receiving the award on Nov. 30, 2023.
Graeve, who was born and raised in Tijuana, commuted to UC San Diego to earn a bachelor's degree in structural engineering. She went on to earn a PhD in materials science and engineering at UC Davis, before eventually returning to UC San Diego as the campus' first Latina engineering professor. Learn more about her journey to academia here.
In addition to her research into materials for use in extreme environments, Graeve is active in promoting binational scientific relationships and opportunities. She served as director of IDEA Engineering Student Center at the Jacobs School of Engineering; runs the ENLACE annual binational summer research program; and has worked within the Society of Hispanic Professional Engineers (SHPE) to increase opportunities for Hispanic students and faculty.
She is also the driving force behind the CaliBaja Education Consortium, a collaboration between UC San Diego and 30 institutions in Mexico. The consortium, launched in June 2017, helps researchers and students work together across the border. Through the consortium, students from high school to graduate school are able to do research and take classes both at UC San Diego and at various Mexican institutions.
Graeve is a Fellow of the American Association for the Advancement of Science (AAAS) and the American Ceramic Society. She is a member of the Academy of Sciences of Latin America, the Mexican Academy of Sciences, and the Mexican Academy of Engineering.
Media Contacts
---
Katherine Connor
Jacobs School of Engineering
858-534-8374
khconnor@ucsd.edu