News Release
UC San Diego's Chapter of the Biomedical Engineering Society earns Outstanding Achievement Award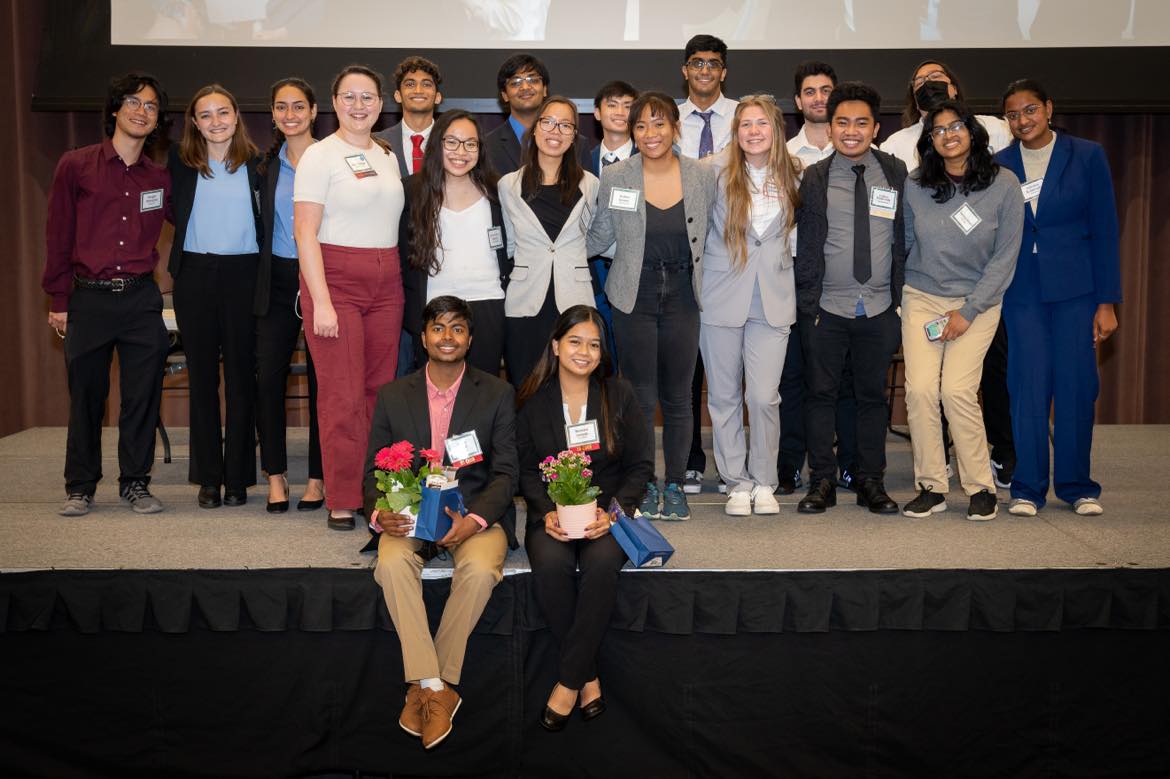 BMES student coordinators of the annual Bioengineering Day, hosted by BMES.
By Kiran Kumar
October 5, 2022--UC San Diego's chapter of the Biomedical Engineering Society (BMES) was recognized with the Chapter Outstanding Achievement Award for their work in the 2021-2022 school year. This is the third time the undergraduate BMES chapter received this prestigious award in the last five years, after earning the honor in 2017 and 2020.
BMES is a national organization and a leading society for bioengineers. The UC San Diego chapter is dedicated to enriching the experience of undergraduate students studying or interested in bioengineering. Throughout the year, the UC San Diego chapter of BMES coordinates several large research-centered events including Bioengineering Day, Lab Expo, and Translational Medicine Day. The organization also coordinates mentorship programs to assist students with professional development.
The Outstanding Chapter award is given in recognition of outstanding leadership and immeasurable growth to chapters that demonstrate they lead the field in social activities, fundraising, mentorship, community outreach, and industry partnership.
Bioengineering students Rachel Lian and Carlos Pondevida were co-presidents during the 2021 - 2022 school year. As co-presidents, they oversaw a number of the chapter's committees, coordinated with bioengineering administration, and attended weekly meetings with university faculty.
"The team worked very hard and of course, we're very proud of this achievement," said Lian.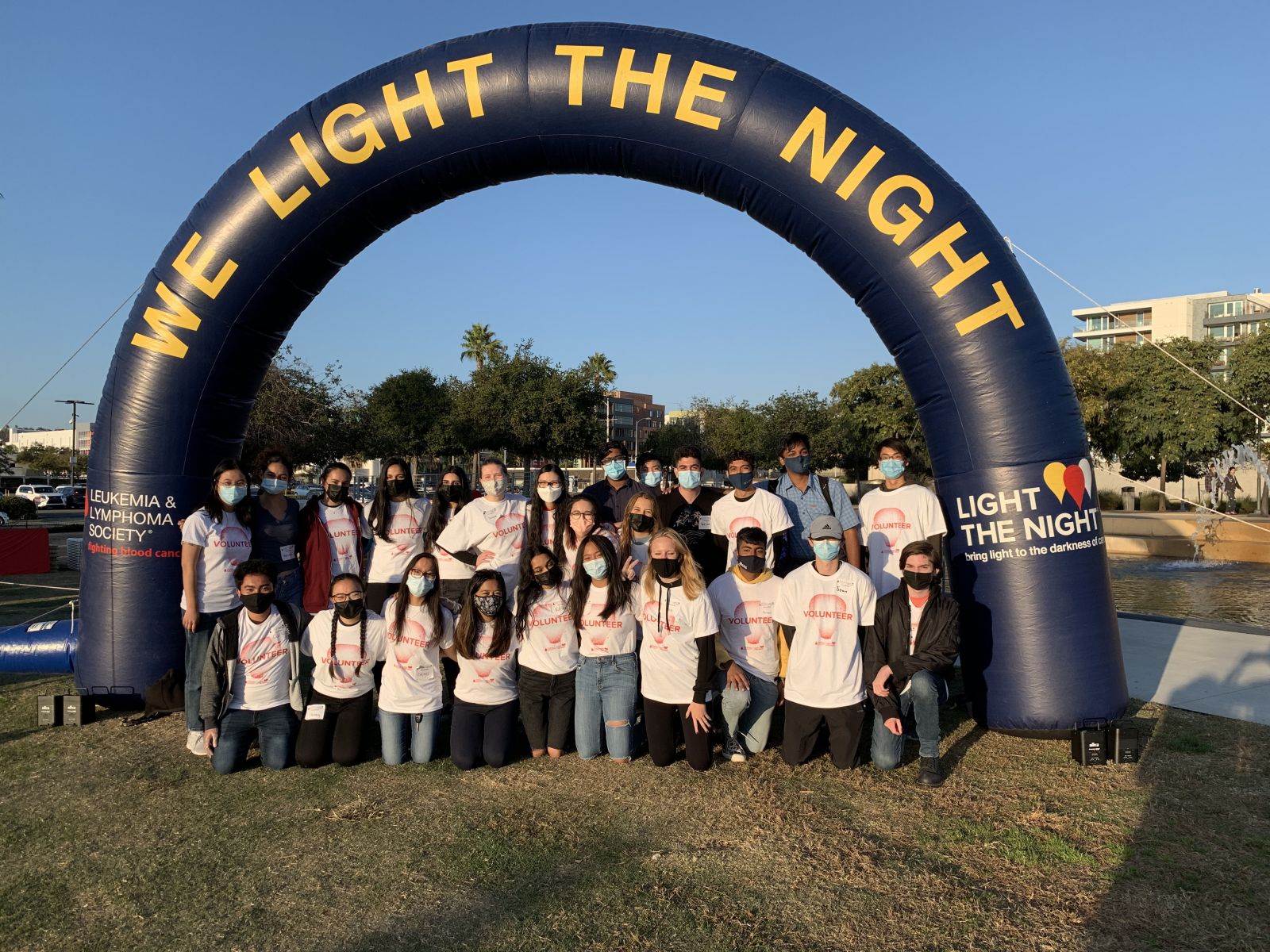 BMES students volunteered at Light the Night, an annual cancer awareness walk hosted by the Leukemia and Lymphoma Society.
"One great thing about being co-presidents is we get to put together a vision and mission statement for BMES," said Pondevida. "This year we really focused on coordinating all the different communities of bioengineering. Even at UC San Diego itself, we have undergraduate students, graduate students, and faculty. One example of this was we collaborated with the graduate bioengineering students to host a series of informative seminars on how to get into grad school."
BMES' Bioengineering Day, where every fourth-year bioengineering student presented their senior design project, was also a success this year. There were around 500 attendees between undergraduates, graduate students, faculty members, and industry professionals.
UC San Diego's BMES chapter also coordinated with academic advisors from bioengineering and student affairs to organize a town hall to solicit and encourage student feedback.
UC San Diego's BMES chapter was able to successfully host these events and support their members while navigating the post-pandemic environment. The organization is a terrific resource for any students interested in the bioengineering field. To learn more and get involved, visit https://bmes.ucsd.edu/.
Media Contacts
---
Katherine Connor
Jacobs School of Engineering
858-534-8374
khconnor@ucsd.edu