News Release
Pokemon-themed presentation wins best poster award at ISAM 2022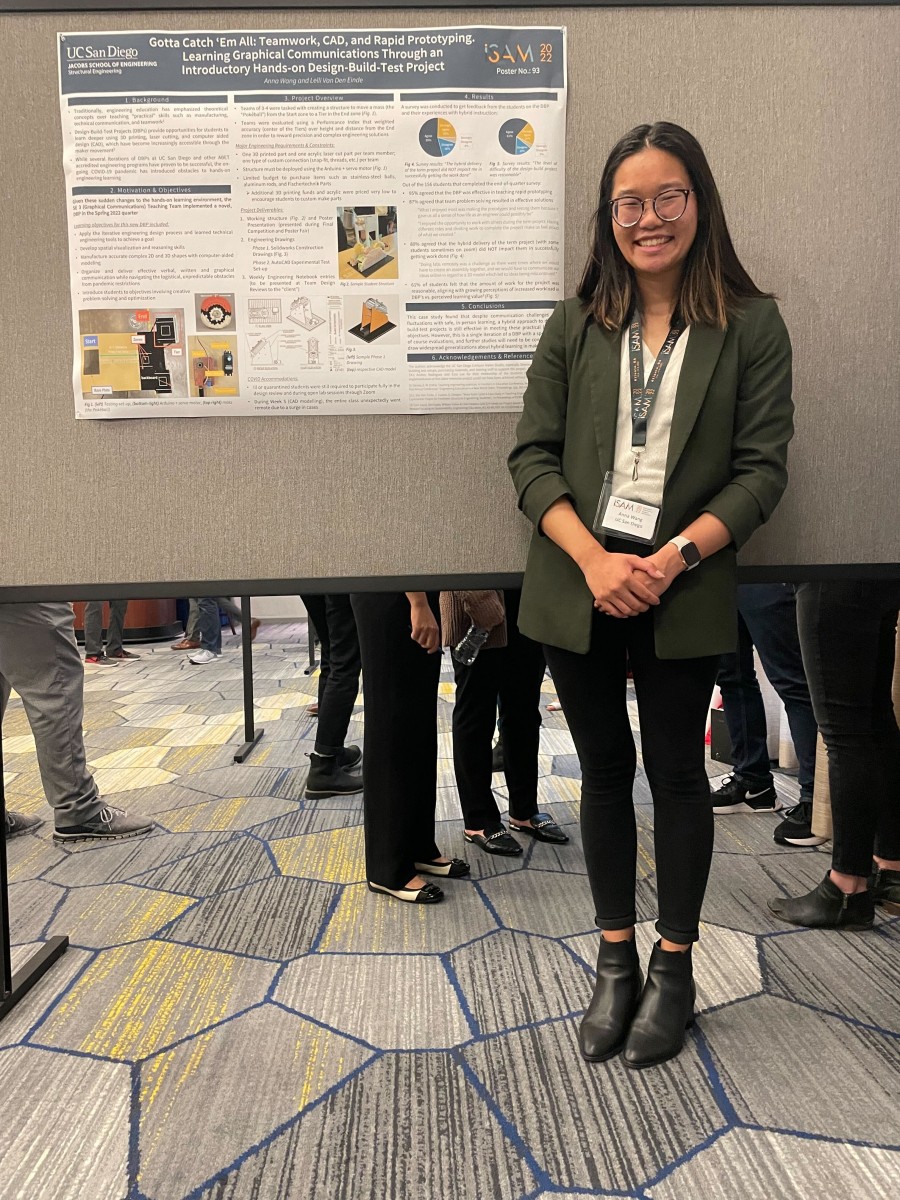 Structural engineering student Anna Wang won a best poster award at ISAM 2022, along with Teaching Professor Lelli Van Den Einde.
Teaching professor Lelli Van Den Einde and master's student Anna Wang won a best poster award at the International Symposium on Academic Makerspaces held Nov. 6 to 9 at Georgia Tech.
Their poster, titled "Gotta Catch 'Em All: Teamwork, CAD and Rapid Prototyping" examined how to learn graphical communications through an introductory hands-on design-build-test project. Van Den Einde, with Wang serving as her teaching assistant, taught a freshman engineering graphics course called "the Pokemon Challenge" during the COVID-19 pandemic. Students had ot develop a mechanism to catch Pokemon that would be creative, aesthetically pleasing and on budget.
Wang is currently applying to Ph.D. programs.
Media Contacts
---
Ioana Patringenaru
Jacobs School of Engineering
858-822-0899
ipatrin@ucsd.edu