News Release
New course expands sustainable practices to all engineering disciplines
December 14, 2022-- A group of 20 students from the UC San Diego Jacobs School of Engineering spent the fall quarter learning how to apply sustainable design practices to any field of engineering. In the inaugural Sustainable Engineering and Design course, students learned about life cycle assessment, the environmental impact of different materials and energy sources, and various design practices to improve the sustainable performance of products and processes. The goal? To encourage future engineers to apply sustainable practices to any and all fields of work.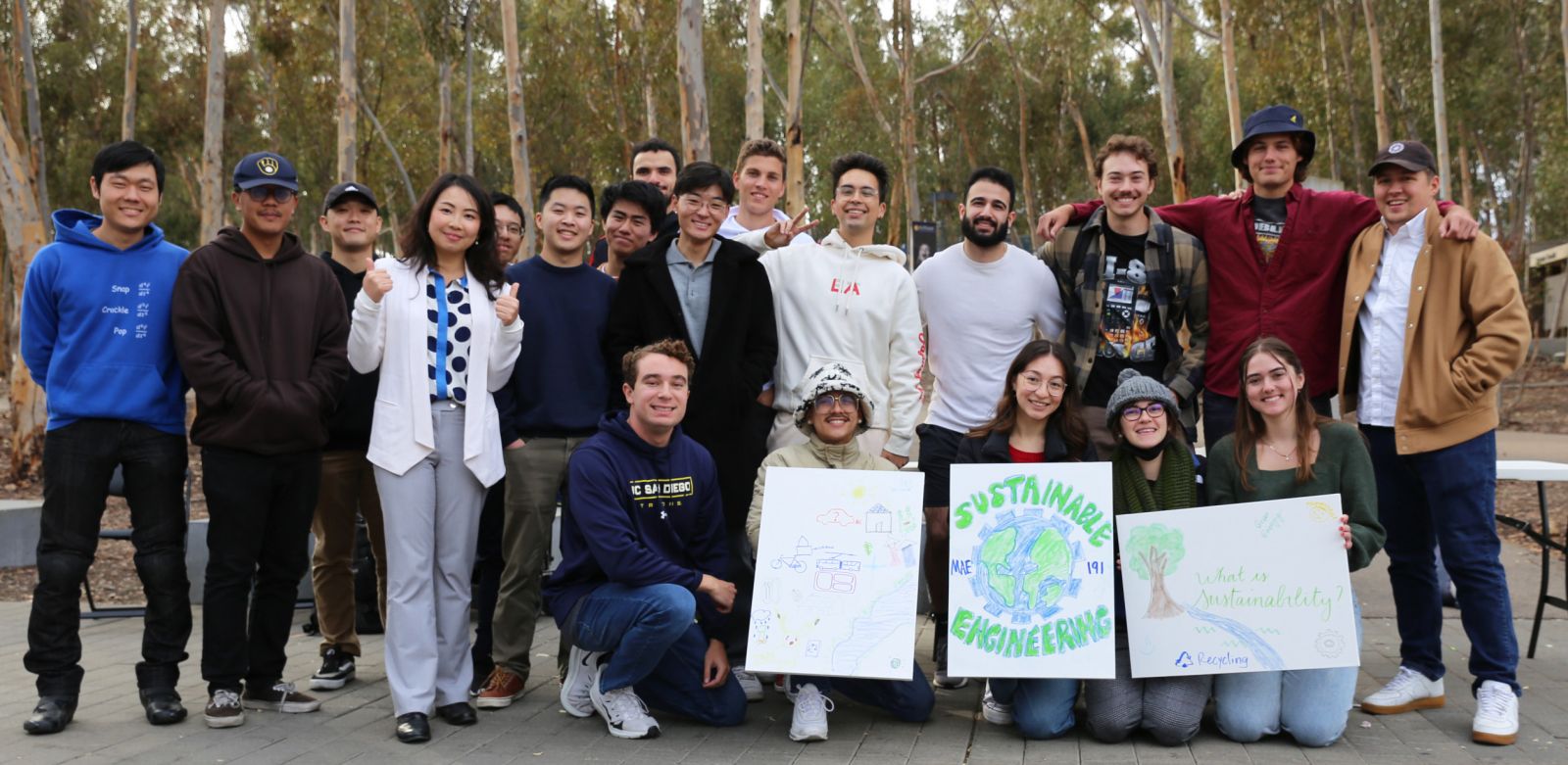 Students in the inaugural Sustainable Engineering and Design course spent an afternoon on Library Walk talking to passersby about what sustainability means to them.p;
"Every engineer should be a sustainability engineer," said Huihui Qi, assistant teaching professor in the Department of Mechanical and Aerospace Engineering, who developed and taught the course. "Traditionally, engineers would focus on functionality and cost as the top prioritized design dimensions. Unfortunately, very few engineers think about sustainability as a design requirement; but they should."
Qi notes that sustainable engineering differs from environmental engineering in its proactive approach and universality; whereas environmental engineering tends to focus on creating solutions to fix existing challenges with energy, waste, or public health consequences, sustainable engineering is about proactively thinking about the environmental impact of products, systems and design choices in the early design process.
The inaugural cohort of students agree that this is an important, cross-disciplinary topic.
"I took this course because I think it's really important for every engineer to understand what are the current aspects of sustainability," said Hakim Abid, an undergraduate aerospace engineering student studying abroad from France. "To me, you do not need to be a sustainability engineer to contribute to sustainability; it's for everyone in every topic of industry."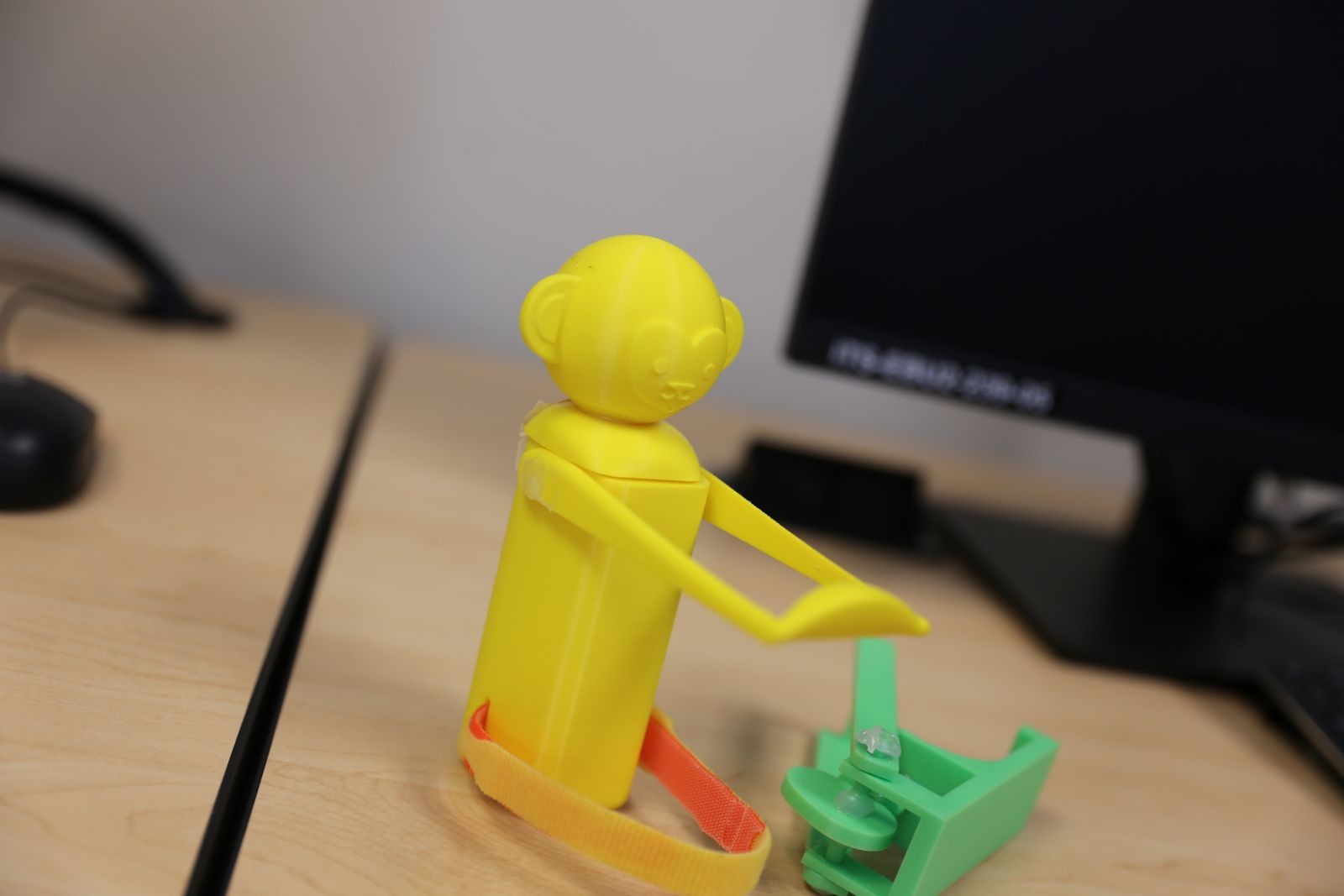 A prototype of the Sink Monkey device, which a student team designed to fit on a sink and apply increasing resistance as the water pressure is increased
The course included both lecture/discussion and hands-on lab components, where teams of students took on a quarter-long project of their choice. They either took an existing product and investigated ways to make it more sustainable, or came up with a new product or process focused on sustainability. Projects included an educational device that fits onto sink handles, meant to help children use less water by feeling increasing physical pressure as they increase the volume of water flow; an aluminum, refillable pen to replace single-use plastic pens; skateboards made of more sustainable materials; a dynamic nose cone that would make commercial airplanes more aerodynamic, reducing fuel consumption and carbon emissions; and a 3D printing filament packaging that is redesigned and optimized to reduce materials used.
"I took this because it's a design class, but I've always been interested in sustainability so I thought it was kind of cool to have an opportunity to do a long-term project," said Gabrielle Hart, a mechanical engineering student whose team created the "Sink Monkey" as a persuasive design tool to encourage children to reduce water waste. "Not all engineering classes are hands-on, but for this one we really had a very hands-on project."
Qi, the 2021 and 2022 Mechanical and Aerospace Engineering Department's Best Teacher Award recipient, was also part of the draw for students to take the class.
"In rocketry, which is what I'm interested in, a lot of people don't consider sustainability; it's all combustion and carbon emissions," said Etienne Lafayette, an aerospace engineering student. "Especially in STEM fields, people don't always give a lot of thought to the effects the products they are making will actually have. So when I saw the class was taught by Professor Qi I was already excited because I had her before and she's great, and then when I saw it was for sustainable engineering, I was even more excited."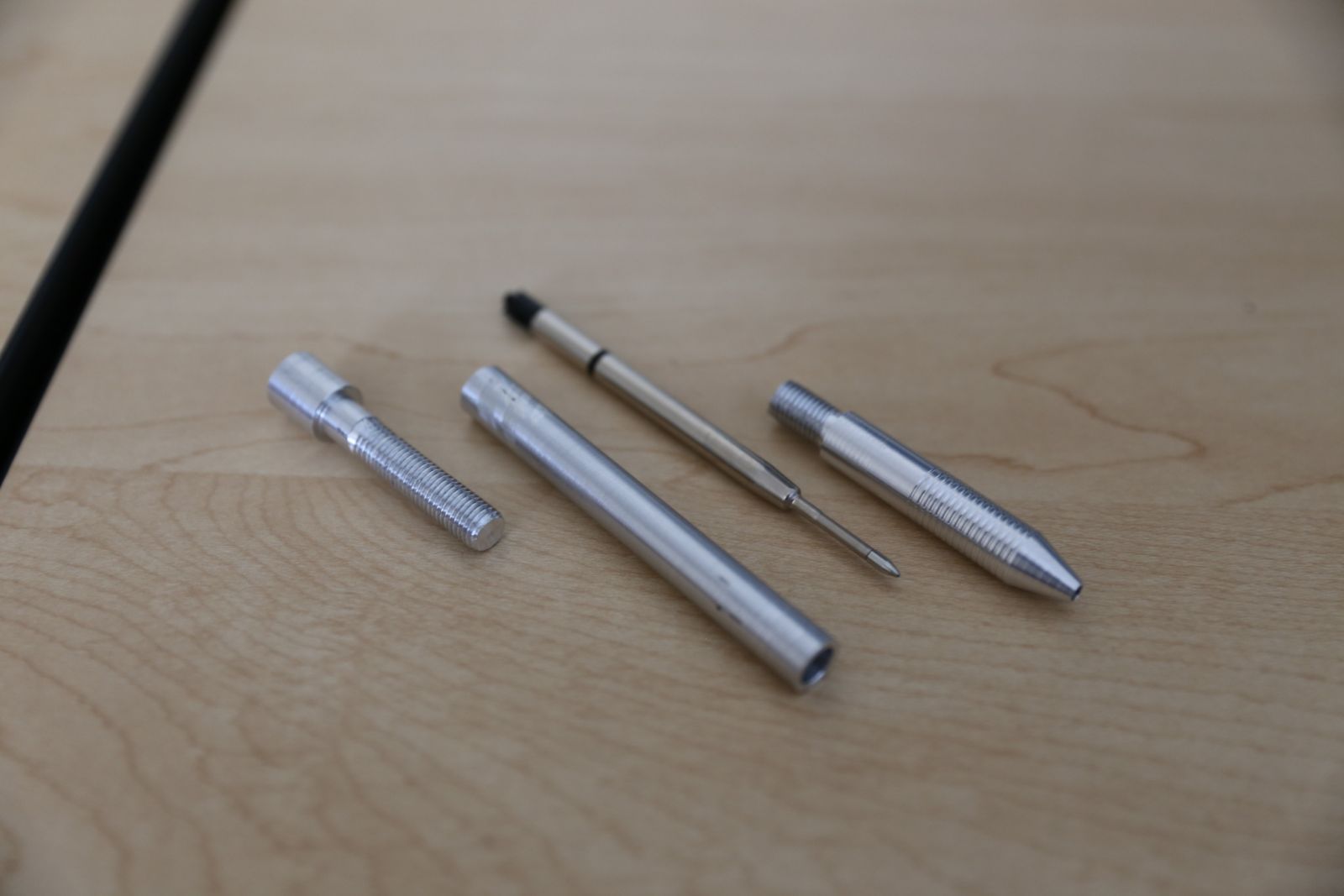 Another student prototyped and studied the sustainable effects of a refillable aluminum pen compared to plastic pens.
The department plans to ramp up the course in future quarters, offering it to even more students.
"We want to encourage the next generation of engineers to build things better from the early design process, using a proactive approach instead of making downstream changes," said Qi. "At every single process, from design to manufacturing to user's behavior, we should think through what changes we could make to create a more sustainable future."
Media Contacts
---
Katherine Connor
Jacobs School of Engineering
858-534-8374
khconnor@eng.ucsd.edu