News Release
In Memoriam: Professor Robert E. Skelton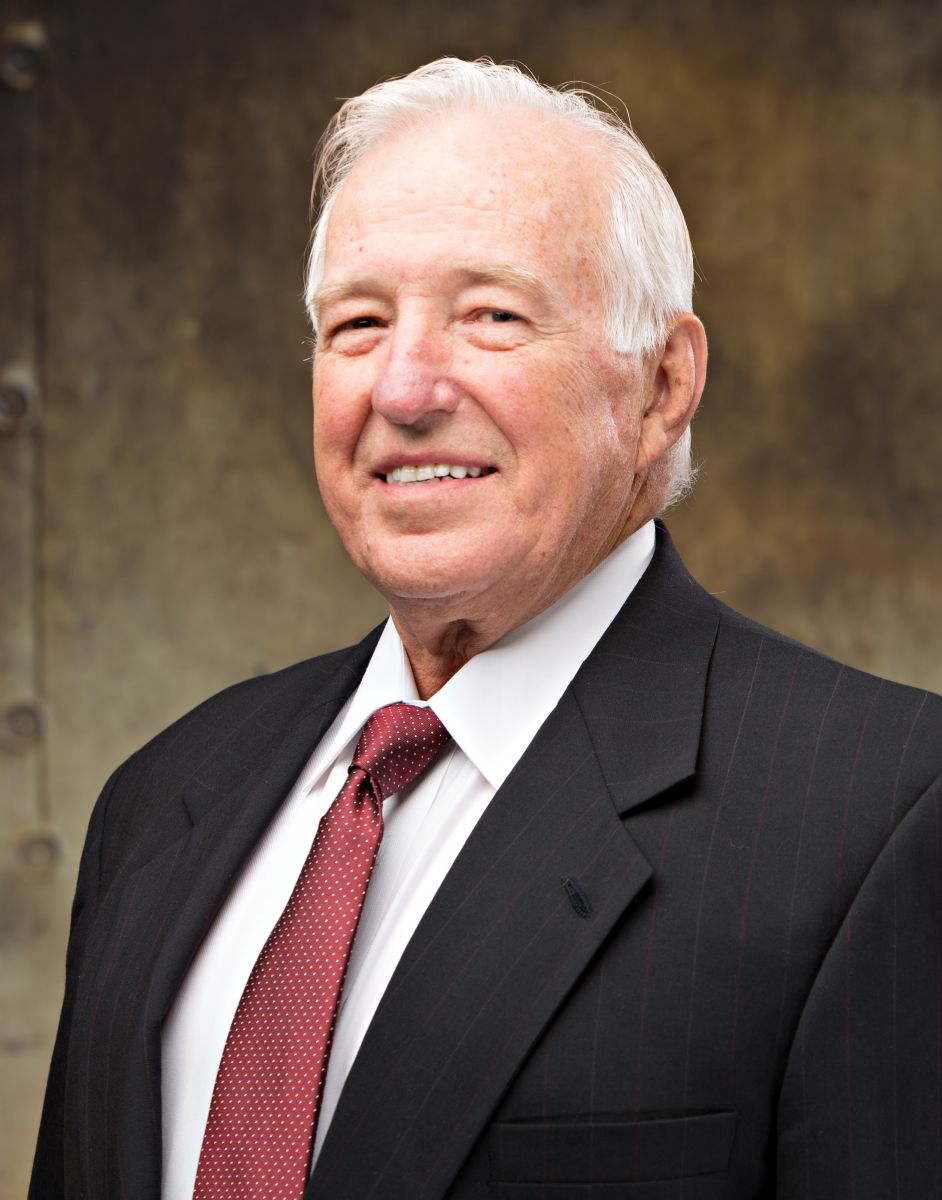 Robert (Bob) Eugene Skelton, UC San Diego Distinguished Professor Emeritus of Mechanical and Aerospace Engineering, passed away Feb. 15, 2023.
March 17, 2023-- Robert (Bob) Eugene Skelton, UC San Diego Distinguished Professor Emeritus of Mechanical and Aerospace Engineering, passed away Feb. 15, 2023, in Fairhope, Ala., surrounded by his loving family.
Skelton, a member of the National Academy of Engineering, is now broadly recognized as the principal pioneer in the field of tensegrity. The breadth and depth of his impact and his contributions are extensive, ranging from art, to architecture, to biology, physics and medicine, as well as to the building of bridges, large telescopes, space structures, and efficient-wave energy conversion systems in the ocean.
Skelton built his own research group at UC San Diego around the subject of Structural Systems and Control, focusing specifically on the design, analysis, and control of tensegrity systems, a mathematically elegant yet innately practical research paradigm related to lightweight controllable structures. To get a glimpse of his genius, visit the lobby of Jacobs Hall–the fulcrum of Engineering at UC San Diego–and look up to see his sculpture Wings in E Minor: a deployable structure concept. This is a shining example of a controllable, deployable wing based on tensegrity structures for aerospace applications.
Tensegrity was made famous by American sculptor Kenneth Snelson and architect Buckminster Fuller. Skelton's book Tensegrity Systems, coauthored with his long time UC San Diego collaborator Maurício de Oliveira, provides a powerful mathematical formalism to understand the statics and dynamics of tensegrity systems. Initially, Snelson was unhappy that a theorist could explain mathematically not only his static sculptures but also the dynamic behavior associated with their deployment. He relented in the face of such gracious homage from Skelton.
Upon his arrival at UC San Diego, Skelton architected the Dynamic Systems and Controls group in the Department of Mechanical and Aerospace Engineering. Building upon an interdisciplinary vision, he recruited an eclectic group of talented, like-minded controls faculty. Under his targeted leadership, this faculty group grew steadily, over two decades, into one of the strongest academic modeling and controls programs in the country, with close to twenty active research faculty now extending across control, systems, robotics, and related interdisciplinary areas. As a faculty group, they have inherited and adopted his rigor, breadth and collegiality. Likewise, they build on his legacy of engaging the wider engineering community well beyond campus.
As an academic mentor and advisor and teacher to many, Skelton's gentle, approachable and humble manner was driven by his irrepressible and infectious scientific curiosity. Though UC San Diego and the larger scientific community mourn his loss today, at the same time they celebrate his diverse, substantial, and lasting impacts, as a brilliant scientist, as an innovative colleague, and as a true friend. There are many who have been shaped by his compassionate guidance, and will endeavor to carry forward his remarkable legacy.
Skelton was not just an inspired researcher, but was also, more broadly, a visionary architect, of both novel mathematical ideas and effective new organizations, as well as of lightweight controllable mechanical structures. He was one of the first in his field to adopt a fundamentally interdisciplinary approach to academic research in control theory and its applications, at a time when many others were still patching together disjointed multi-disciplinary ideas. His success was based not simply in the building of bridges between control theory and other disciplines, but in the integration of their foundational underpinnings.
Working at the Marshall Space Flight Center, he was integral to the design of control systems on Apollo, Skylab, the space shuttle, and the Hubble telescope. He was Professor of Aeronautics and Astronautics at Purdue for 22 years before joining UC San Diego in 1996. He retired in 2009, and continued doing research on campus as emeritus faculty until 2014.
After leaving San Diego, realizing that retirement didn't suit his insatiable scientific curiosity, he spent seven additional impactful years as a Distinguished Research Professor in Aerospace Engineering at Texas A&M.
Skelton was born in Elberton, Ga., to David and Sara Skelton. He received an electrical engineering degree from Clemson, a master's from the University of Alabama, and a Ph.D. in Aeronautical and Astronautical Engineering from UCLA.
As a renowned professor who wrote four textbooks and published over 200 journal articles, he received numerous awards across many different engineering disciplines in Civil, Electrical, Aeronautical & Astronautical, and Mechanical Engineering. He was inducted into the National Academy of Engineering in 2012, "for contributions to robust control, system identification, and methodology for control-structure interaction." He was the inaugural holder of the Daniel L. Alspach Endowed Chair in Dynamic Systems & Control at UC San Diego. Such distinctions provide insight into Skelton's impact, breadth and perspicacity.
Skelton also was a life Fellow of the Institute of Electrical and Electronics Engineers (IEEE), a Fellow of the American Institute of Aeronautics and Astronautics (AIAA), a Fellow of the American Astronautical Society (AAS) and a life member of the Alexander von Humboldt Foundation. His major awards include: the SKYLAB Achievement Award, the Japan Society for the Promotion of Science Award, the Humboldt Foundation Senior US Scientist Award, the Norman Medal from the American Society of Civil Engineers, the Humboldt Foundation Research Award, and the NASA Appreciation Award.
He is survived by Judy, his wife of 51 years, sisters Glenda and Lynne, daughter Leigh, sons Jeff, Buzz, and David, daughters-in-laws Jenny, Rachel, and Michele, 9 grandchildren, and 5 great-grandchildren. He was preceded into death by his parents, sister Helen, and brother Jimmy.
In lieu of flowers, the family requests that memorials be sent to one of the following organizations: Texas A&M Foundation, 401 George Bush Drive, College Station, TX 77840. Please designate the Professor Robert "Bob" Skelton Memorial Award in Aerospace Engineering in the memo line of the check. Community Hospice of Baldwin County: 1450 N. McKenzie St, Foley, AL 36535, or Fairhope United Methodist Church: 155 S. Section St., Fairhope, AL 36532; or Community Hospice of Foley or the Fairhope United Methodist Church.
Elizabeth H. Simmons
Executive Vice Chancellor, Academic Affairs
Albert P. Pisano
Dean, Jacobs School of Engineering
George R. Tynan
Chair, Department of Mechanical and Aerospace Engineering
Media Contacts
---
Ioana Patringenaru
Jacobs School of Engineering
858-822-0899
ipatrin@ucsd.edu