Donald Sirbuly
Associate Professor, NENG
---
Nanophotonic sensors and devices, nanostructured semiconductors for applications in optics, energy conversion, and medicine.
Research in the Sirbuly Laboratory focuses on exploiting the unique optical, mechanical and electrical properties of nanoscale materials to develop novel integrated systems for various applications including sensing, biodiagnostics, energy conversion, and spectroscopy. His group is actively involved in all aspects of the manufacturing process of new devices and materials including synthesis, fabrication/integration and characterization. Current research topics include photonic waveguides, nanostructured piezoelectrics and plasmonic nanomaterials. Sirbuly's research is highly interdisciplinary working at the interface of materials science and engineering as well as chemistry and biology.
Capsule Bio:
Donald J. Sirbuly joined the NanoEngineering Department at UCSD in July 2009. He received his Ph.D. in Inorganic Chemistry from the University of California, Santa Barbara in 2003. He was a postdoctoral researcher at the University of California, Berkeley from 2003-2006. Before arriving at UCSD he was the recipient of the Harold C. Graboske Jr. Postdoctoral Fellowship at Lawrence Livermore National Laboratory (LLNL) from 2006-2008 and held a staff research scientist position at LLNL from 2008-2009. He holds a B.S. in chemistry from Westmont College, Santa Barbara.
---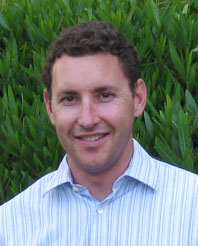 Email:
dsirbuly@ucsd.edu
Office Phone:
858-822-4143