Carlos Coimbra
Professor MAE
Center for Energy Research
---
Heat and mass transfer, stochastic modeling and forecasting, variable order methods, longwave and shortwave radiation, cloud physics; concentrated solar power.
Interests for Coimbra's research group include: heat and mass transfer; energy meteorology; atmospheric radiation; cloud physics; optical properties; multiphase flows; real-time forecasting; stochastic learning and variable order methods. Visit the Carlos Coimbra research page at UC San Diego.
Capsule Bio:
Professor Coimbra received his Ph.D. in Mechanical and Aerospace Engineering from the University of California, Irvine. He joined the Jacobs School of Engineering at UC San Diego in July of 2011, and is now a Co-Director of the UCSD Center for Excellence in Renewable Resource Integration (CERRI) and the Chairman of the Department of Mechanical and Aerospace Engineering.
---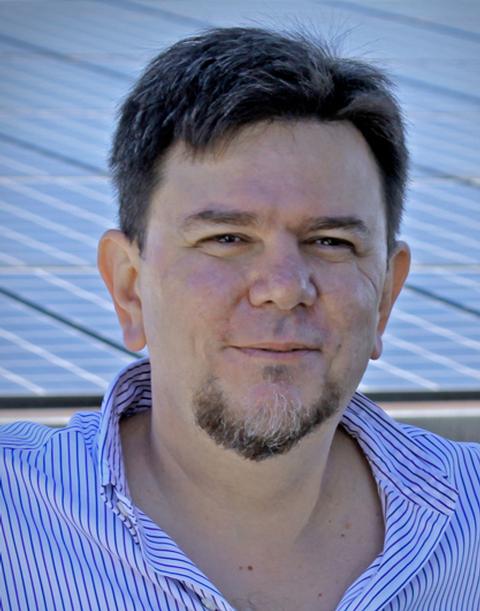 Email:
ccoimbra@ucsd.edu
Office Phone:
858-534-4285