John McCartney
Professor and Department Chair, SE
---
Thermo-hydro-mechanical behavior of soils; design and analysis of thermally active geotechnical systems (energy foundations);  mechanical and hydraulic interaction between unsaturated soils and geosynthetics; centrifuge modeling of geotechnical systems involving unsaturated soils; design and characterization of alternative landfill cover systems; shear strength of geosynthetic clay liners (GCLs); and reliability-based design in geotechnical engineering.
McCartney's fundamental research in Geotechnical Engineering and Geomechanics is focused on characterization of the constitutive relationships governing interactions between thermal, hydraulic, and mechanical processes in unsaturated soils, buried structures, and geosynthetics. The specific goals of McCartney's research are to: (a) solve new problems encountered when using the subsurface and geotechnical engineering systems (foundations, retaining walls, landfills) as thermal resources; (b) explore the dynamic response of unsaturated soils during surface vibrations or earthquake shaking; (b) investigate performance-based design strategies involving unsaturated soil mechanics which enable more efficient use of materials in geotechnical systems; and (c) understand  how geosynthetic reinforcements can be used to improve the efficiency and sustainability of geotechnical systems. The overall vision McCartney's research group is to lead the geotechnical engineering community toward these goals by developing simple understandings of complex phenomena through physical modeling of geotechnical systems, novel element scale testing, innovative sensors, and monitoring of full-scale systems in the field (landfill covers, pavements, and foundations). These tools are used to develop or validate constitutive models which can be used in numerical simulations.
Capsule Bio:
John S. McCartney is a Professor in the Department of Structural Engineering at the University of California San Diego, specializing in Geotechnical and Geoenvironmental Engineering. His research interests include unsaturated soil mechanics, geosynthetics engineering, and energy geotechnics. He has received several research awards, including the Walter L. Huber Research Prize from ASCE in 2016, the Arthur Casagrande Professional Development Award from ASCE in 2013, the J. James R. Croes medal from ASCE in 2012, the DFI Young Professor Award in 2012, the NSF Faculty Early Development (CAREER) Award in 2011, and the IGS Award and Young IGS Award from the International Geosynthetics Society in 2018 and 2008, respectively. His teaching efforts were recognized by the 2012 Shamsher Prakash Prize for Excellence in Teaching of Geotechnical Engineering and the 2018 Outstanding Faculty Advisor from ASCE Region 9. For his service on ASTM Committee D18 on Soil and Rock, he has received the President's Leadership Award in 2013 and the Richard S. Ladd D18 Standards Development Award in 2011. He is currently the President of the North American Chapter of the International Geosynthetics Society (IGS-NA). He is an editor of ASCE Journal of Geotechnical and Geoenvironmental Engineering (JGGE) and Computers and Geotechnics, an associate editor of Canadian Geotechnical Journal and is active on the editorial boards of ASTM Geotechnical Testing Journal (GTJ), Geosynthetics International, Geomechanics for Energy and the Environment, and the Taiwanese Journal of GeoEngineering. He received BS and MS degrees in civil engineering from the University of Colorado Boulder in 2002 and a Ph.D. degree in civil engineering from the University of Texas at Austin in 2007.
---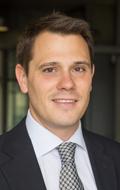 Email:
j1mccartney@ucsd.edu
Office Phone:
858-822-5212