News Release
UC San Diego Structural Engineering Gilbert (Gil) Hegemier Awarded Revelle Medal
December 6, 2022; When you drive across a highway bridge in California, there is a good chance that your safety depends on bridge technologies that have been developed and tested at UC San Diego. We have Gilbert (Gil) Hegemier and his UC San Diego colleagues to thank for this fact. In honor of Hegemier's many contributions to UC San Diego, he has been awarded a 2022 Revelle Medal.

In addition to bridges, many buildings, tunnels, pipelines and other civil infrastructure are safer in the face of earthquakes, blasts, and other disasters thanks to innovative fiber-reinforced composite materials that Hegemier and his collaborators developed and tested at UC San Diego.
Some of Hegermier's accomplishments and legacy are recounted in the embedded video, which features Hegemier as well as structural engineering professor and chair John McCartney, structural engineering professor Hyonny Kim, and alumna Lauren K. Stewart '04, PhD '10 who is now an associate professor at Georgia Tech.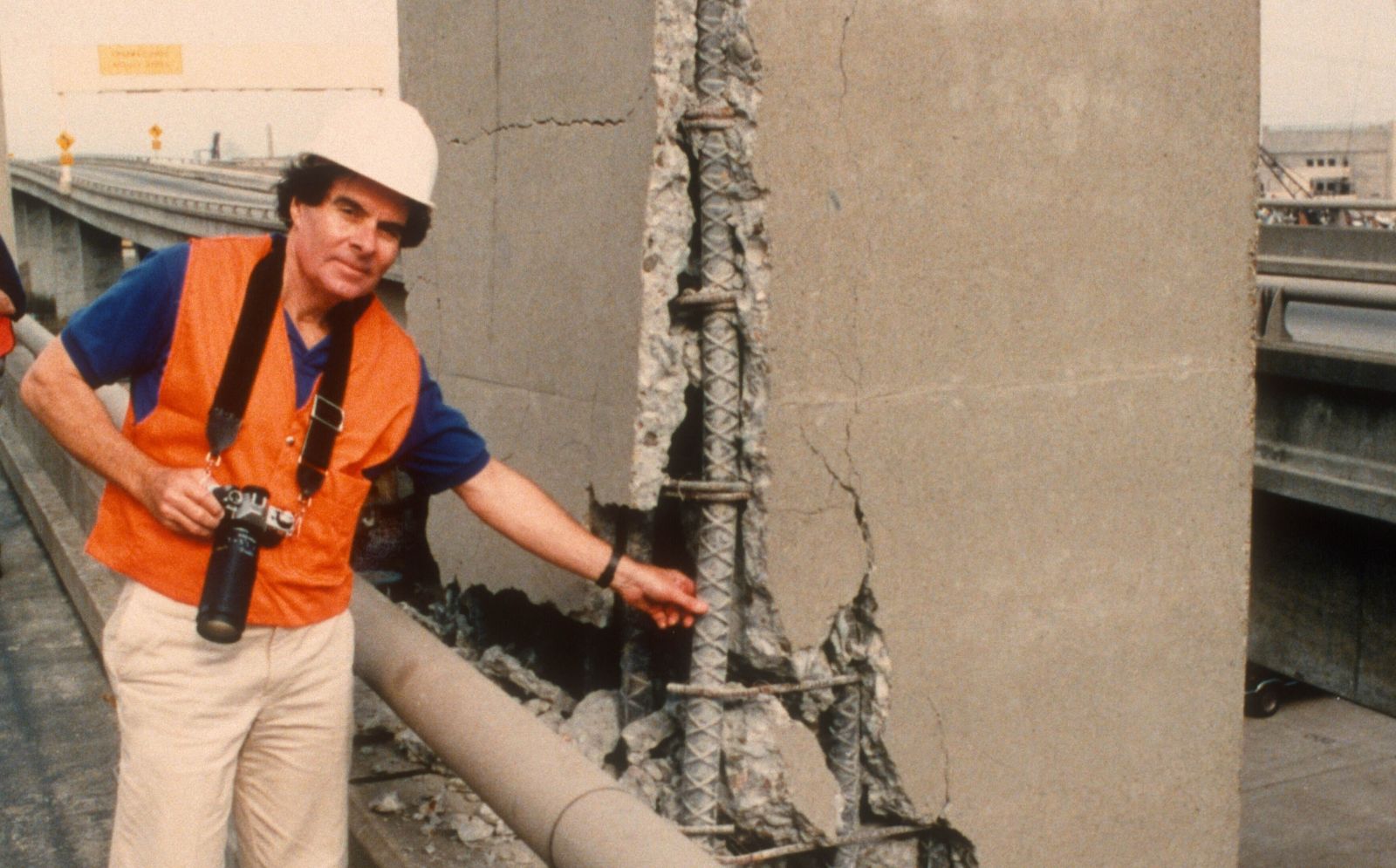 Gil Hegemier surveying damage after an earthquake.
Hegemier joined the UC San Diego in 1966, and his leadership, experience, and vision were critical for establishing the campus' Powell Laboratories. These facilities for testing new seismic safety technologies served as the foundation on which Hegemier and his UC San Diego colleagues built today's world-renowned Department of Structural Engineering at the UC San Diego Jacobs School of Engineering.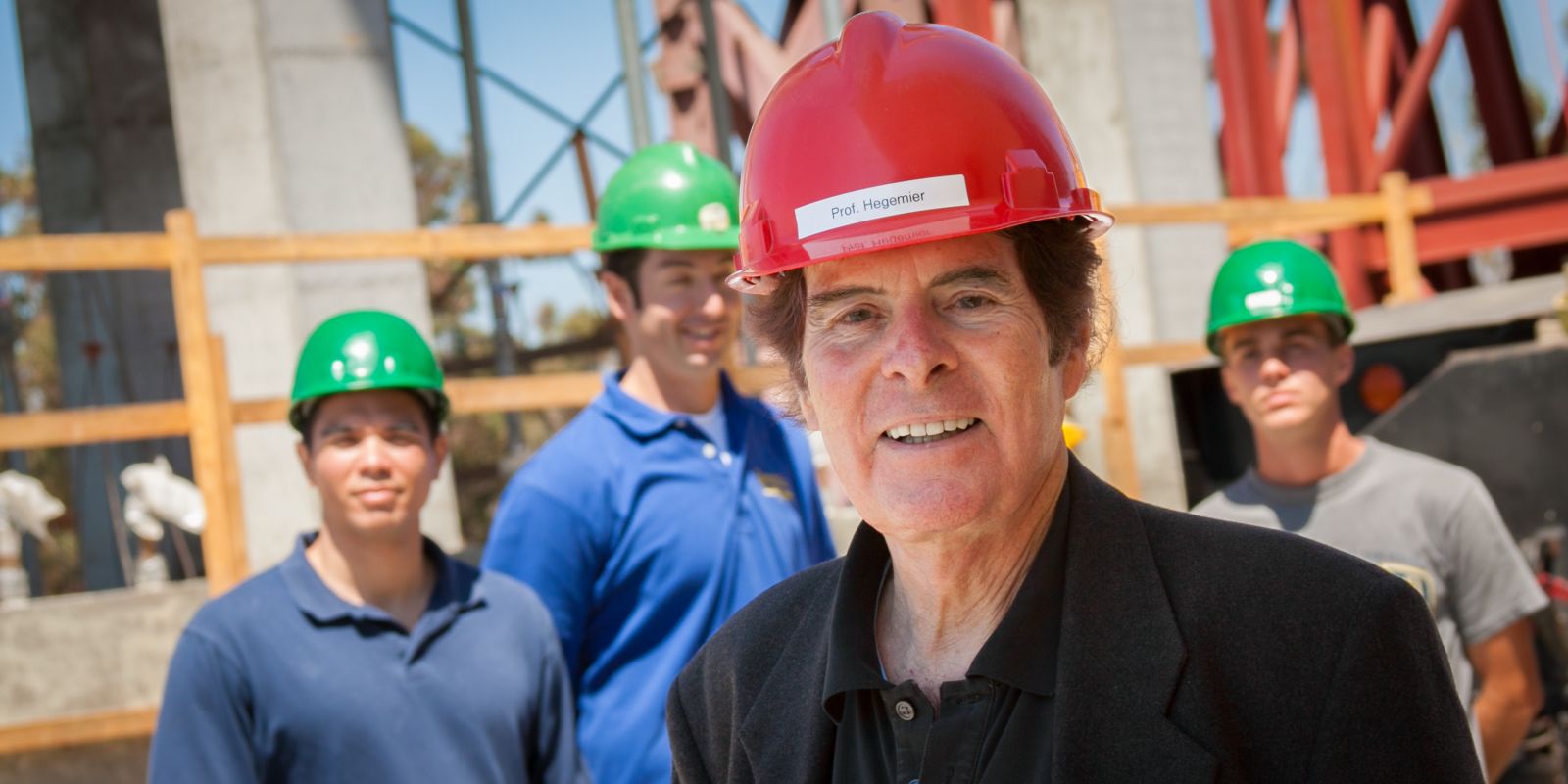 Gil Hegemier at UC San Diego's outdoor earthquake shaketable.

Earlier this year, the UC San Diego structural engineering department finalized a game-changing upgrade of its outdoor shake table, which is part of the UC San Diego Englekirk Structural Engineering Center. There is no doubt that California is far safer in the face of earthquakes and blasts thanks to Hegemiers contributions to original research, to testing infrastructure, and to the many generations of engineers he trained and inspired.

Created in honor of Roger Revelle, who helped establish UC San Diego during his tenure from 1950-1964 as director of Scripps Institution of Oceanography, the Revelle Medal honors the contributions of current and former faculty members to UC San Diego.

"Roger Revelle's vision to create a distinctive university by recruiting exceptional faculty from around the world led to UC San Diego's swift rise to preeminence," said UC San Diego Chancellor Pradeep K. Khosla. "Pioneers and trailblazers in their respective fields, the lessons of their advances will continue to expand the minds of students and propel scientific discovery and innovation for generations."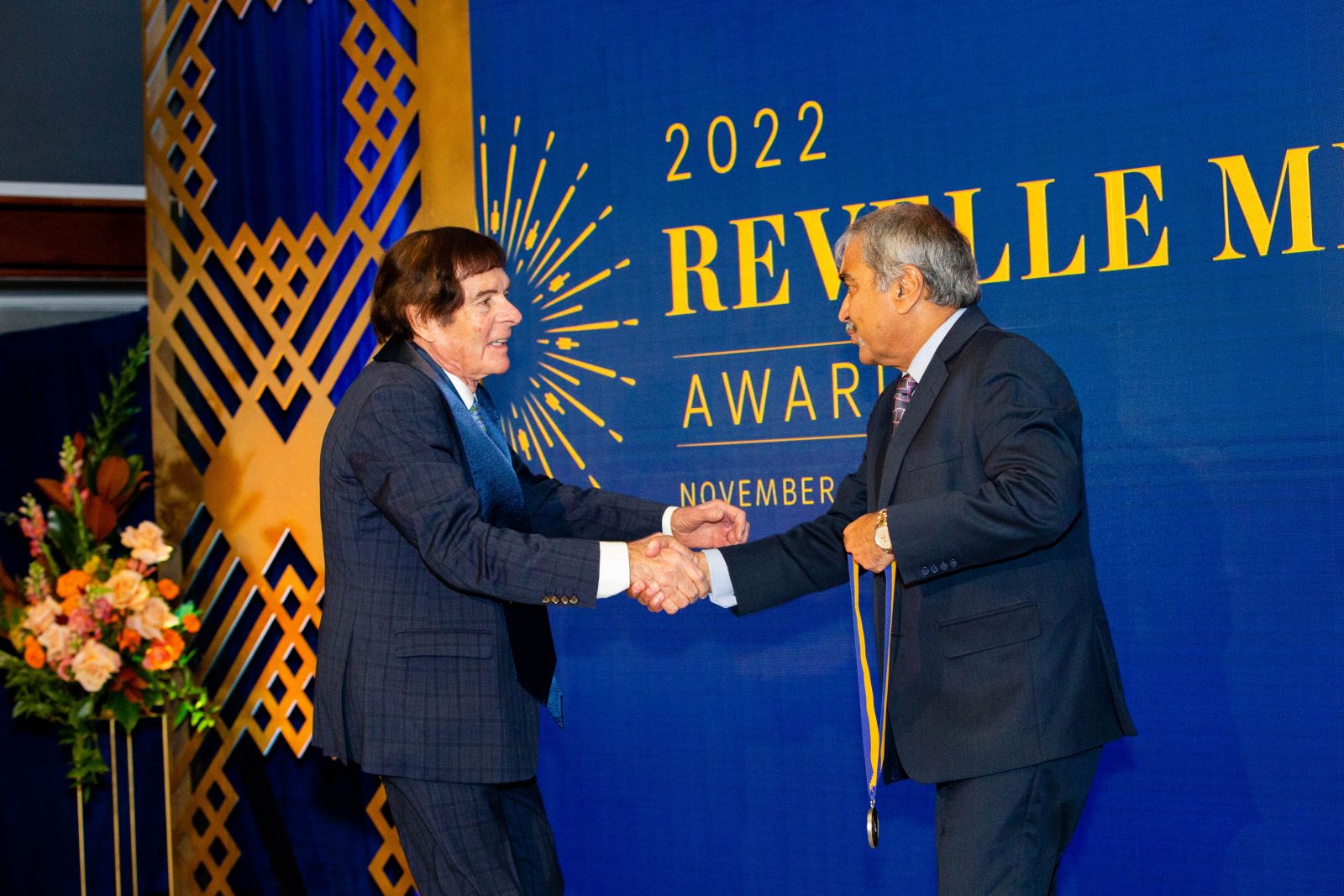 Gil Hegemier receives the Revelle Medal from UC San Diego Chancellor Pradeep K. Khosla.
Image copyright © 2022 Wonderstruck Photography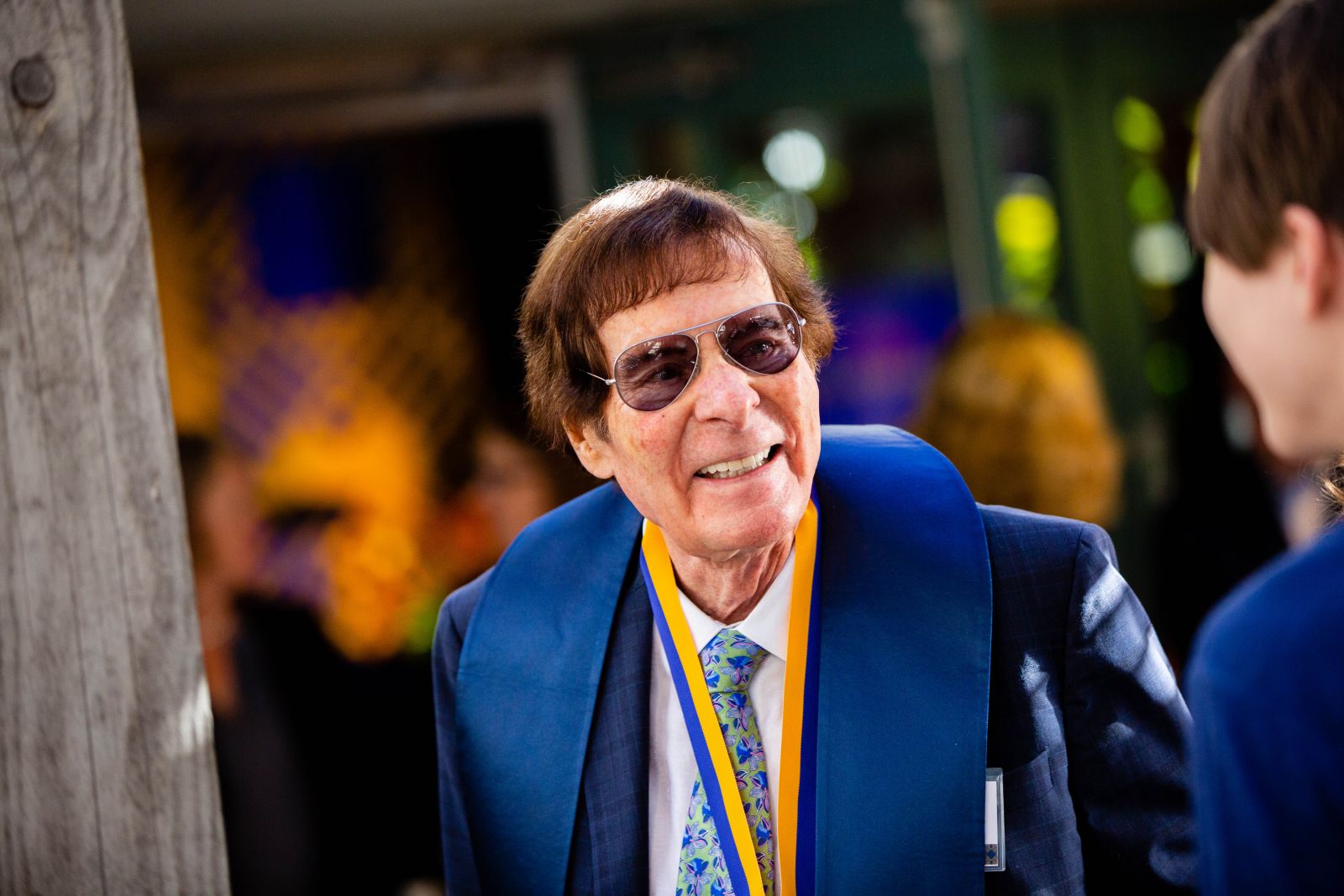 Gil Hegemier at the 2022 Revelle Medal Ceremony at UC San Diego.
Image copyright © 2022 Wonderstruck Photography