News Release
UC San Diego Jacobs School of Engineering Dean wins IEEE-HKN highest award
Albert P. Pisano wins IEEE-HKN Asad M. Madni Outstanding Technical Achievement and Excellence Award
August 10, 2022: Albert P. Pisano, Professor and Dean of the Jacobs School of Engineering at the University of California San Diego, has received the highest honor of the IEEE-Eta Kappa Nu: the IEEE-HKN Asad M. Madni Outstanding Technical Achievement and Excellence Award. Dean Pisano is being recognized "for outstanding technical achievements and seminal contributions that promote engineering to broader communities for the benefit of society."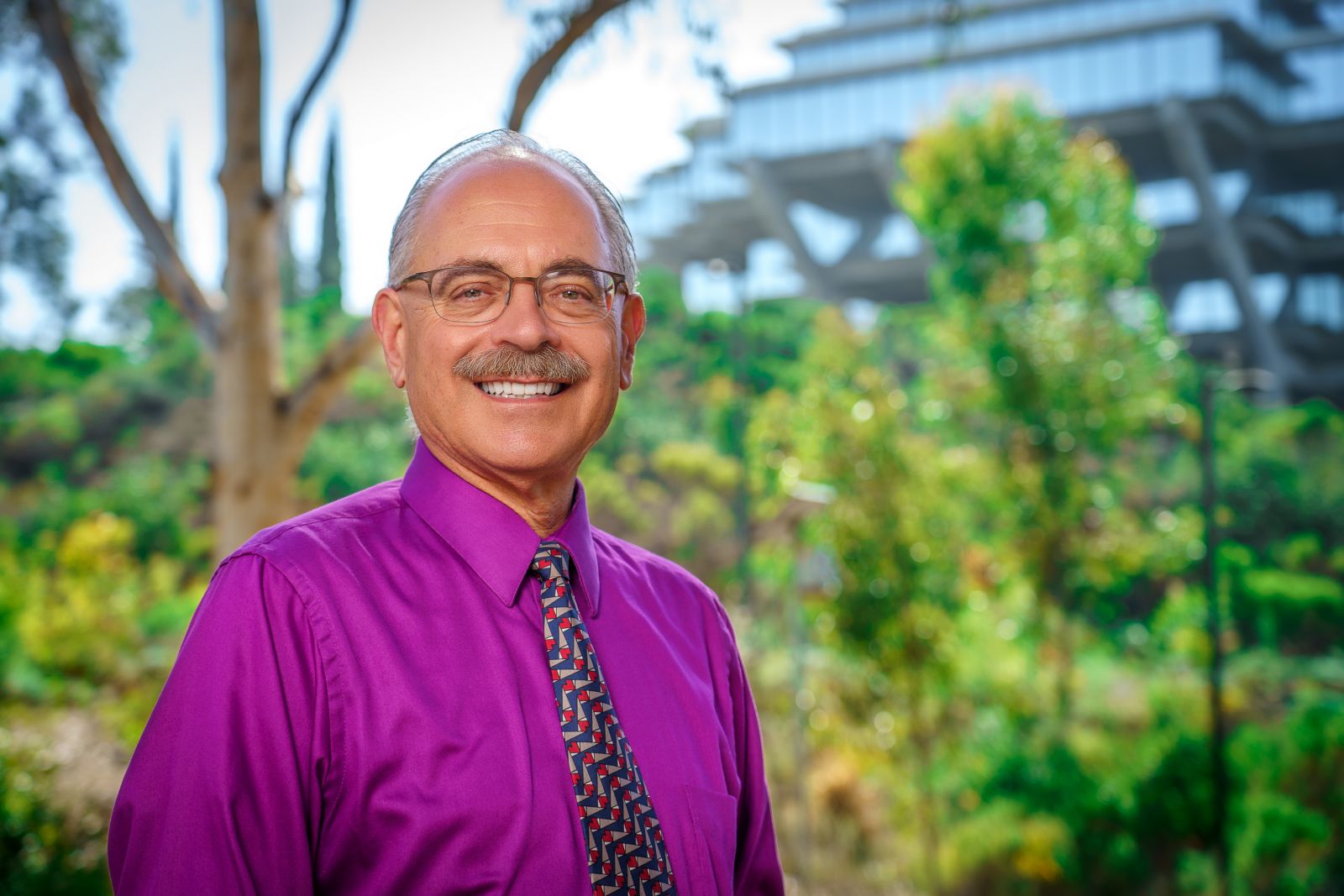 Albert P. Pisano is Dean of the UC San Diego Jacobs School of Engineering
As Dean of the UC San Diego Jacobs School of Engineering since 2013, Pisano has pursued and championed national, regional, and local efforts to promote engineering and computer science as a force for public good. In his June 2022 Dean's message, for example, Pisano wrote, "In everything I do as Dean of the Jacobs School of Engineering, I ask: How does this decision or opportunity improve our ability to leverage engineering and computer science for the public good?"

In this particular context, Pisano was discussing the Jacobs School's annual ring ceremony, in which graduating engineering and computer science students affirm an oath of integrity and professional responsibility.

Pisano's leadership strategy includes empowering the entire Jacobs School to take initiative and find new and inspiring ways to leverage engineering and computer science for the public good. These bottom-up efforts provide the foundation on which the Jacobs School pursues its collective missions in engineering and computer science education, research, and transfer of innovation to society.

Working on the national and international stage

In addition to empowering others, Dean Pisano makes incredible efforts to directly engage in the work of leveraging engineering and computer science for the public good.

In February 2022, Pisano authored an article entitled, "A More Effective Innovation Practice" in the publication Issues in Science and Technology. In the article, Pisano calls for the US to build out nation-wide research infrastructure that empowers young technologists to get hands-on practice with their newly-mastered technology areas – with a particular focus on technology areas that are critical for the innovation-based economy in the US. If the US invests in this kind of practice-based research infrastructure, Pisano argues, the US can simultaneously: improve outcomes and diversify engineering and computer science education; make and keep US industries competitive in the global marketplace; and capture ever more benefits from US Federal investments in research.

In November 2021, Pisano co-authored a Policy Forum in the journal Science entitled "Capitalizing on the G7 Research Compact." The topic is the dire need for international science and technology research agreements for robust collective action in research and development. At a high level, the argument is that there are a series of global challenges that can only be effectively addressed by multilateral, public-private applied research and development collaboration. These challenges include the design and deployment of Future Wireless (6G wireless networks and beyond), cross-border digital epidemiology, resilient AI-enabled global supply chain management, infrastructure resilience in the face of sea-level rise, and sustainable aviation and propulsion systems.

Pisano is the inaugural chair of the National Academy of Engineering (NAE) Deans' Roundtable. He has used this platform to build momentum for efforts to capture more value from US Federally funded research. Succeeding in capturing more of this value will have direct positive impacts on our students, innovation workers, communities, industries, and our nation's long-term prosperity.

Albert P. Pisano

Albert P. Pisano Ph.D. is the Walter J. Zable Chair in Engineering at the University of California San Diego. Dean Pisano holds faculty appointments in the Departments of Mechanical and Aerospace Engineering, and Electrical and Computer Engineering at the UC San Diego Jacobs School of Engineering.

Pisano officially took on the role as Dean of the Jacobs School of Engineering on September 1, 2013. In March 2022, for the third year in a row, the Jacobs School of Engineering ranked #10 among all engineering schools in the U.S, public or private. This top-ten ranking is up from #17 six years ago.

"Our top-ten ranking is a tribute to the hard work, grit and excellence of our students, staff, faculty, industry partners, collaborators and friends," said Pisano in March 2022 as the latest rankings were announced. "I look at rankings as recognition rather than definition, and this world-class ranking is well deserved recognition of the excellence, hard work, and creativity of our entire community."

Pisano is a highly accomplished mechanical engineer who, in 2001, was elected to the National Academy of Engineering for contributions to the design, fabrication, commercialization, and educational aspects of microelectromechanical systems (MEMS).

Prior to his appointment at UC San Diego, Pisano served on the UC Berkeley faculty for 30 years where he held the FANUC Endowed Chair of Mechanical Systems. He was the senior co-director of the Berkeley Sensor & Actuator Center (an NSF Industry-University Cooperative Research Center), director of the Electronics Research Laboratory (UC Berkeley's largest organized research unit), and faculty head of the Program Office for Operational Excellence, among other leadership positions. Since 1983, Pisano has graduated over 40 Ph.D. and 75 M.S. students.

From 1997 to 1999, Pisano was a program manager for the MEMS Program at the Defense Advanced Research Projects Agency (DARPA).

Pisano earned his undergraduate ('76) and graduate degrees ('77, '80, '81) in mechanical engineering at Columbia University. Prior to joining the faculty at UC Berkeley, he held research positions with Xerox Palo Alto Research Center, Singer Sewing Machines Corporate R&D Center and General Motors Research Labs.

IEEE-HKN

IEEE-HKN is the academic honor society for those studying the IEEE fields of interest, including electrical and computer engineering. IEEE-HKN's mission is to be the catalyst for the development of the "Complete Technical Professional." Pisano is a member of the UC San Diego Kappa Psi Chapter of IEEE-HKN. Rakesh Kumar is the Faculty Advisor of the UC San Diego Student Chapter, which is quite vibrant and has been awarded Best Chapter multiple times.

The IEEE-HKN Asad M. Madni Outstanding Technical Achievement and Excellence Award for 2022 will be presented to Pisano at the IEEE Educational Activities Board Awards & Recognition Ceremony in Vancouver, BC, Canada, on 18 November 2022.

Learn more about the HKN awards program.