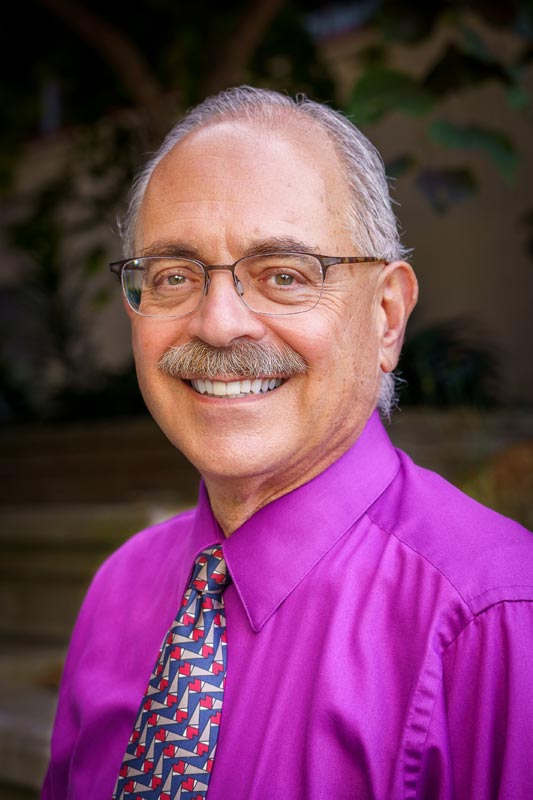 Dean Albert P. Pisano
"I am honored and humbled to be serving as Dean of the Jacobs School of Engineering, which is truly a world-class institution. Together, we are taking the Jacobs School of Engineering to the next level, in terms of research, education and positive impact on society."
– Albert P. Pisano
On Sept. 1, 2013, Pisano joined the Jacobs School of as Professor and Dean. He holds the Walter J. Zable Chair in Engineering. 
Pisano is a highly accomplished mechanical engineer who, in 2001, was elected to the National Academy of Engineering for contributions to the design, fabrication, commercialization, and educational aspects of microelectromechanical systems (MEMS).
A self-described technology polymath, Pisano's research is driven by his passion for developing, mastering and advancing technologies in order to solve problems. 
At UC San Diego, Pisano holds faculty appointments in the departments of mechanical and aerospace engineering and electrical and computer engineering.
Dean Albert P. Pisano: News, Information and Communications
(Read our full monthly emails / HTML / PDF)
09/19/23 Jacobs School 25th anniversary 

08/16/23 1.76 billion is a powerful number 

07/21/23 How fast could I re-do my PhD thesis? 

06/15/23 The joys of engineering (and 1.1 million views)

05/31/23 Thinking about the advisor-advisee relationship

05/05/23 Unobtainium, Unaffordium, Impossibilium and Handwavium

04/21/23 Research funding in context

04/06/23 Accelerating early-career faculty research

03/09/23 Our grad students and postdocs

02/07/23 Celebrate what you value

01/13/23 A fast start in 2023
12/07/22 Combined skill sets drive relevance
11/03/22 $25 million to accelerate bioengineering
10/20/22 Empowered to drive positive impact
09/09/22 I know a life-changing opportunity when I see one
08/18/22 Student success is a 12-month project
08/10/22 Dean Pisano wins IEEE-HKN highest award
07/20/22 Perseverance is in our DNA
07/05/22 Welcome Gilberto Mosqueda as Associate Dean for EDI
07/05/22 Welcome Darren Lipomi as Associate Dean for Students
07/05/22 Thank you Christine Alvarado for your service as Associate Dean for Students
06/23/22 For the public good
05/13/22 In memoriam: Franklin Antonio
03/29/22 In the Top Ten, again!
03/09/22 Practice at scale
02/08/22 Experience provides context, magic doesn't
01/07/22 Math matters to all of us
12/2/2021 Capitalizing on the G7 Research Compact
11/5/21 We should practice what we teach
10/5/21 ~140 incredible faculty in 8 years
9/9/21 $1.54 billion...talk about a heavy lift
8/06/2021 Partnership wins
7/09/21 Context emerges when we do the work
6/10/21 When the ecosystem engages
5/7/21 Innovation at the Interfaces
3/30/21 #9 Engineering School in the Nation
3/11/21 Our undergrads persevere and inspire
2/08/21 Franklin Antonio Hall: We Tackle the Hardest Problems
1/15/21 Franklin Antonio Hall: Preparing the Ground for Future Innovation
12/15/20 A Stronger, ever more Relevant Jacobs School
11/12/20 Empowering Students IS the Job
10/14/20 Diversity is Essential to Innovation
9/14/20 Creating More Value from Research
8/12/20 NanoEnginering Hits Its Stride
7/13/20 The Work that Matters
6/2/20 A Stronger, Anti-Racist Jacobs School Community
5/27/20 Engage with Research Ethics
4/2/20 COVID-19: the Jacobs School's First Responses
3/17/20 The Jacobs School of Engineering breaks into the "Top 9"
12/19/19 Jacobs School 2019 Institutional Milestones
12/10/19 UC San Diego Launches the Institute for Materials Discovery and Design
11/21/19 Celebration: Franklin Antonio Hall groundbreaking
11/15/19 Breaking ground: Franklin Antonio Hall
10/10/19 WOW: Jacobs School new faculty hires in 2019
3/12/19 Jacobs School rises to #11 in US News graduate program rankings
12/10/18 Jacobs School Snapshot 2019 brochure
8/1/18 New hires brochure: 90 New Faculty in 5 Years
1/25/18 Jacobs School opens aerodrome to fly and test unmanned aerial vehicles
1/4/18 Jacobs School Snapshot 2018
11/17/17 Alumnus Franklin Antonio Gives $30 Million to UC San Diego
10/2/17 Jacobs School Hires 26 New Faculty
9/28/17 Center for Machine-Integrated Computing & Security Launched
8/15/2017 Response to This Weekend's Tragic Events in Virginia (PDF)
1/18/17 Dean's Column in Pulse magazine (Winter 2017) "Building the Digital Future"
11/30/16 Digital Wellness Research at the Jacobs School
6/2/16 Institute for the Global Entrepreneur Launched
4/5/16 Dean's Column in Pulse magazine (Spring 2016) "Robotics Institute Launched"
3/28/16 Experience Engineering Initiative news feed
3/17/16 EnVision maker studio dedication
1/28/16 Dean's Message: Celebrating Good News in the New Year
10/29/15 We are launching the Contextual Robotics Institute.
8/19/15 Dean's Column in Pulse magazine (Fall 2015) "Experience Engineering"
4/2/15 Director of the Material Science and Engineering Program
1/30/15 Dean's Column in Pulse magazine (Winter 2015) "19 New Jacobs School Professors"
10/01/14 Robotics Q&A in Xconomy
Watch Dean Pisano's talk about robotics at the Jacobs School at the Aug 12, 2014 CommNexus Event: "San Diego: the Hub for the New Age of Robotic Innovation." (Dean Pisano's talk begins at the 14:15 mark.)
Watch Dean Pisano's The Good Life public lecture
Dean's Column in Pulse magazine (Summer 2014): Wearable Sensors: First in Series of New Centers at the Jacobs School
Learn more about Al Pisano's research: Harsh Environment Sensor Cluster for Energy and Environment: Single-Chip, Self-Powered, Wireless Sensor Systems (PDF)
School-wide Message: Jacobs School of Engineering Associate Deans Named
This Week @UC San Diego: Q&A and video interview with Albert P. Pisano, the new dean of the Jacobs School of Engineering
Press Release: Albert P. Pisano Receives UC Berkeley's Highest Honor
Press Release: Albert P. Pisano Named Dean of the Jacobs School of Engineering
News story: San Diego Union Tribune Profile on Albert P. Pisano's Sensor Research
Faculty profile: Albert P. Pisano, Professor and Dean
School-wide Message: Albert P. Pisano's Opening Message to the Jacobs School Community
Feedback for the Dean: DeanPisano@eng.ucsd.edu